Nestled in the beautiful region of Kemer in Antalya, Goynuk offers a delightful escape for those seeking a tranquil and picturesque holiday. Surrounded by stunning natural landscapes, including the Taurus Mountains and the Mediterranean Sea, this charming town is a hidden gem waiting to be discovered. In this blog post, we'll delve into what makes Goynuk so special and provide you with an insider's guide to the top things to do and see in this enchanting destination.
What to Expect in Goynuk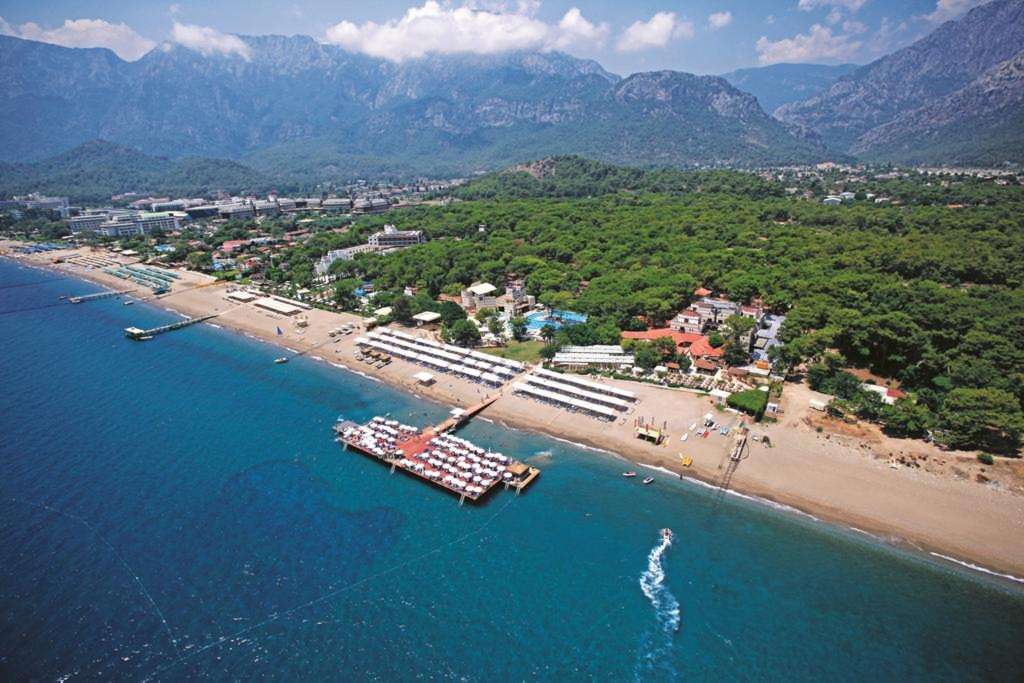 Goynuk is a small town with a relaxed and laid-back atmosphere, offering a peaceful retreat from the bustling city life. Here's what you can expect when visiting Goynuk:
Serene Natural Beauty
Goynuk is blessed with breathtaking natural landscapes that will leave you in awe. From its pristine beaches to the majestic Taurus Mountains, there is no shortage of natural beauty to explore. The town is surrounded by lush greenery, pine forests, and citrus groves, creating a refreshing and rejuvenating ambiance.
Rich History and Culture
Goynuk boasts a rich history that dates back to ancient times. You can explore the remnants of ancient civilizations, including ruins, tombs, and historical sites. The town is also home to traditional Turkish houses and charming village streets, where you can immerse yourself in the local culture and witness the authentic way of life.
Outdoor Adventures
For outdoor enthusiasts, Goynuk offers a plethora of activities to indulge in. From hiking and biking in the mountains to exploring the underwater world through diving and snorkeling in the crystal-clear waters of the Mediterranean Sea, there's something for everyone. You can also try your hand at water sports like kayaking, jet skiing, and parasailing for an adrenaline rush.
---
No Regrets Booking Advice
---
Delicious Culinary Experiences
Goynuk is known for its delectable cuisine that combines the flavors of traditional Turkish dishes with fresh and locally sourced ingredients. Don't miss the opportunity to savor mouthwatering kebabs, mezes (appetizers), fresh seafood, and traditional desserts. The local restaurants and cafes offer a charming ambiance where you can enjoy a leisurely meal and immerse yourself in the culinary delights of the region.
Why Holiday in Goynuk?
There are several compelling reasons to choose Goynuk as your holiday destination. Here are a few:
Tranquility and Relaxation
If you're seeking a peaceful getaway away from the crowds and tourist hotspots, Goynuk is the perfect choice. The town's serene atmosphere and natural surroundings provide an ideal setting for relaxation and rejuvenation. You can unwind on the pristine beaches, take leisurely walks in the countryside, or simply bask in the tranquility of your surroundings.
Authentic Turkish Experience
Goynuk offers an authentic Turkish experience, allowing you to immerse yourself in the local culture and way of life. From exploring the traditional streets lined with Ottoman-era houses to interacting with friendly locals, you'll get a glimpse into the genuine Turkish hospitality and traditions.
Proximity to Nature and Outdoor Activities
The proximity of Goynuk to the Taurus Mountains and the Mediterranean Sea opens up a world of outdoor adventures. Whether you're an avid hiker, a water sports enthusiast, or a nature lover, you'll find plenty of opportunities to explore and engage in thrilling activities amidst stunning natural landscapes.
Picturesque Landscapes and Scenic Beauty
The beauty of Goynuk's landscapes is simply breathtaking. The combination of rugged mountains, lush forests, and azure blue waters creates a picturesque backdrop that is sure to captivate your senses. Whether you're gazing at the panoramic views from a mountain peak or strolling along the sandy shores of the Mediterranean, the natural beauty of Goynuk will leave you spellbound.
Top Things to Do & See
Here are some of the top attractions that showcase the region's scenic charm:
1. Goynuk Canyon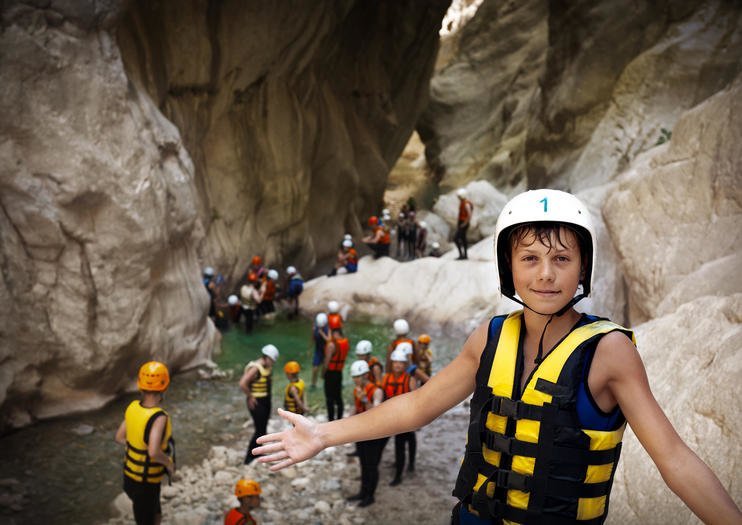 Goynuk Canyon is a natural wonder that shouldn't be missed. This stunning canyon features towering cliffs, turquoise waters, and lush vegetation. You can take a leisurely walk along the wooden pathways that wind through the canyon, or for a more adventurous experience, you can go canyoning and explore the hidden gems of the area. The refreshing waterfalls and tranquil pools provide the perfect setting for a rejuvenating swim or a picnic amidst nature.
2. Goynuk Beach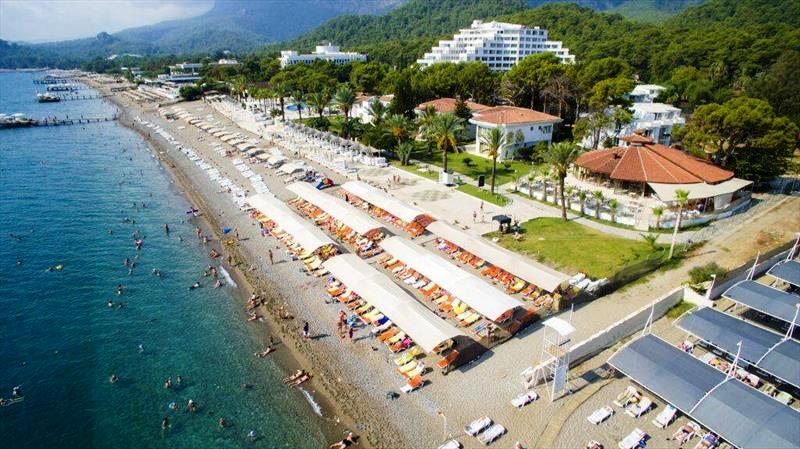 Goynuk is home to a beautiful sandy beach where you can relax and soak up the sun. The crystal-clear waters invite you for a refreshing swim, while the soft golden sand is ideal for sunbathing and building sandcastles. The beach is well-maintained and offers various facilities such as sun loungers, umbrellas, and beachside cafes where you can enjoy a cool drink or a delicious snack.
3. Beldibi Beach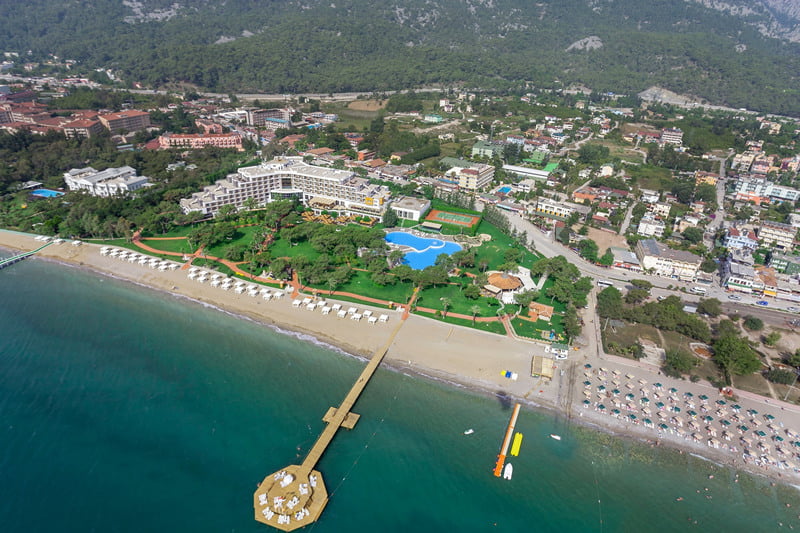 Located nearby, Beldibi Beach is another stunning stretch of coastline that deserves a visit. With its calm waters and tranquil atmosphere, it's an excellent spot for swimming and unwinding. The beach is lined with charming cafes and restaurants where you can enjoy a meal or a refreshing beverage with a view of the sea.
4. Taurus Mountains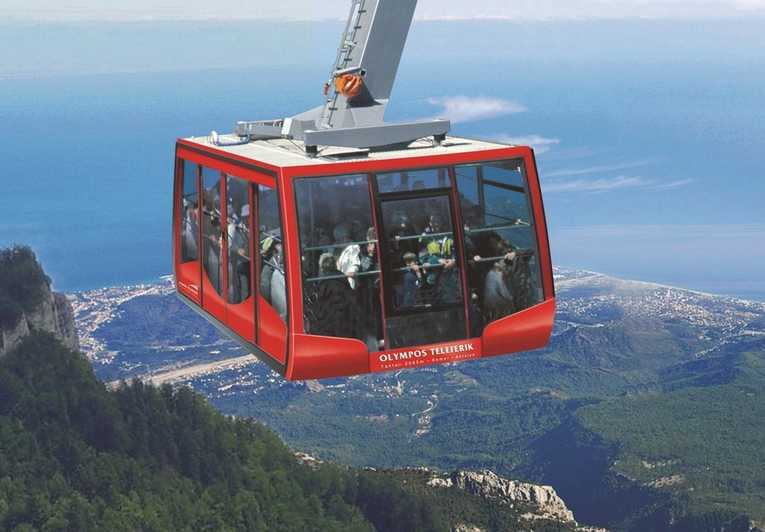 The Taurus Mountains provide a dramatic backdrop to Goynuk, offering opportunities for scenic hikes and panoramic views. Lace up your hiking boots and explore the well-marked trails that wind through the mountains, taking you to hidden valleys, charming villages, and ancient ruins. Whether you're an experienced hiker or a beginner, there are options for all levels of fitness and expertise.
5. Kemer Marina
Just a short distance from Goynuk, the Kemer Marina is a vibrant hub where you can admire luxury yachts, enjoy waterfront dining, or embark on a boat tour to explore the stunning coastline. Take a leisurely stroll along the promenade, browse the shops, or simply relax and enjoy the lively atmosphere.
6. Explore the Ruins of Phaselis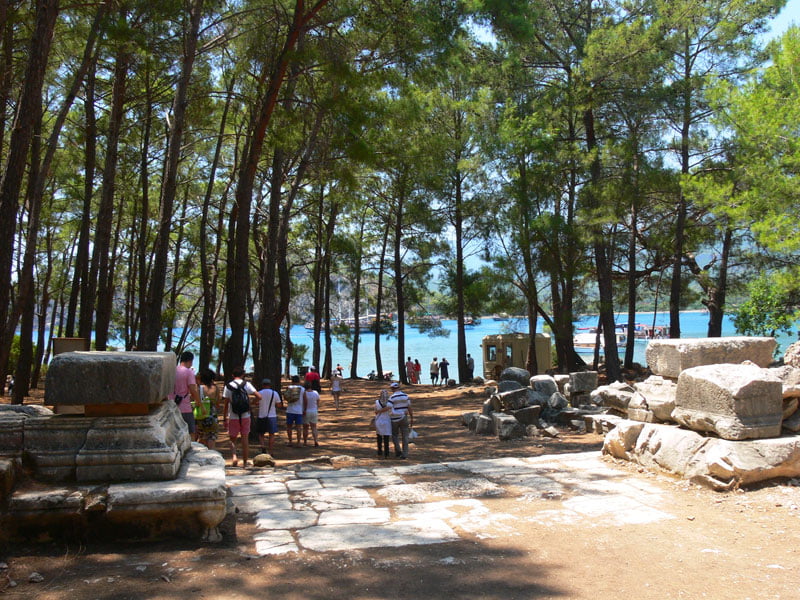 Step back in time as you explore the ancient city of Phaselis. Marvel at the well-preserved ruins, wander through the Roman agora, and imagine life in this once-thriving port city.
7. Immerse Yourself in Goynuk's Charm
Aside from the breathtaking natural beauty, Goynuk offers a range of activities and attractions that showcase the region's charm and cultural heritage. Don't miss the opportunity to:
Visit the Goynuk Local Bazaar, where you can browse traditional handicrafts, local produce, and souvenirs.
Experience authentic Turkish hospitality by visiting local tea houses and cafes, where you can savor traditional Turkish tea and delicious pastries.
Sample the local cuisine at one of the many restaurants in Goynuk, indulging in traditional dishes such as kebabs, mezes, and fresh seafood.
8. DinoPark Antalya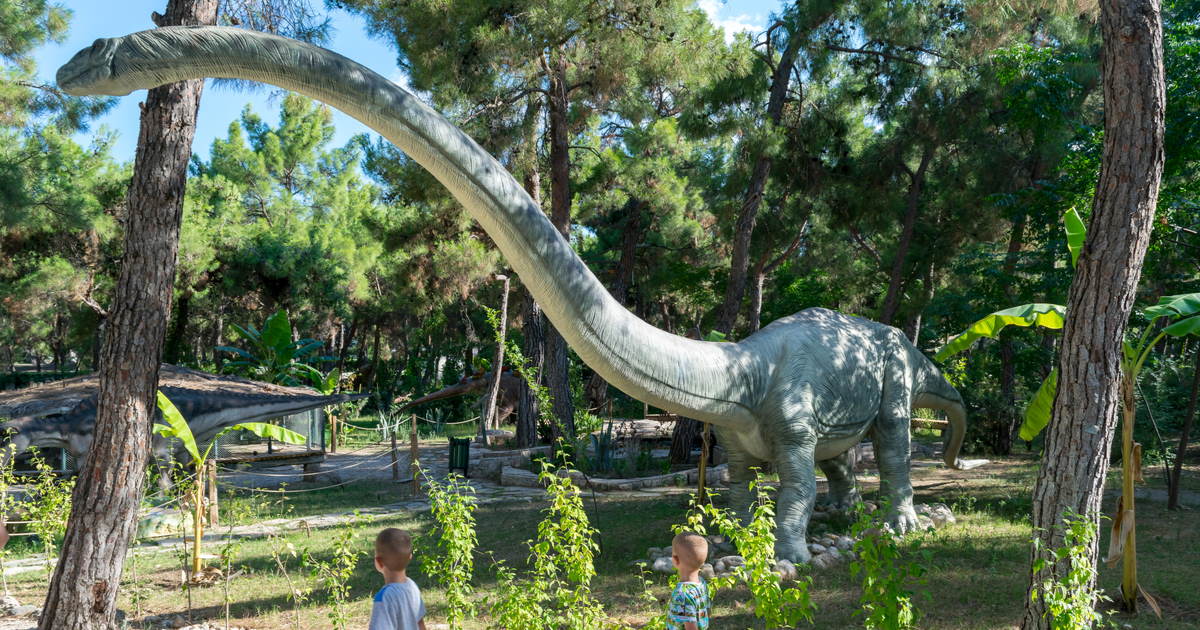 DinoPark Antalya offers a unique and educational experience for visitors of all ages. Get ready to embark on an adventure like no other as we explore the wonders of this prehistoric-themed park and discover the fascinating world of dinosaurs.
Daily Tours & Excursions from Goynuk
Eating Out
Goynuk offers a variety of dining options where you can savor the local flavors and indulge in delicious meals. From traditional Turkish cuisine to international dishes, there's something to suit every palate. Look for restaurants that serve fresh seafood, grilled meats, mezes (appetizers), and local specialties like pide (Turkish pizza) and baklava (sweet pastry). Don't forget to try the refreshing local beverages such as ayran (yogurt drink) and Turkish tea.
Shopping
While Goynuk is a small town, it offers some shopping opportunities where you can find unique souvenirs and local crafts. Explore the local markets, bazaars, and small shops to discover handmade items, textiles, jewelry, spices, and traditional Turkish goods. Don't miss the chance to purchase traditional carpets and kilims, which are famous in the region.
Nightlife
Goynuk has a relaxed and laid-back nightlife scene compared to larger cities like Antalya. The nightlife here is centered around cozy bars, cafes, and restaurants where you can enjoy live music, karaoke, or simply unwind with a drink. If you're looking for a more vibrant nightlife experience, consider heading to nearby Kemer or Antalya, where you'll find a wider range of clubs, bars, and entertainment venues.
Plan Your Trip to Goynuk
Planning your trip to Goynuk is an exciting endeavor, and here are some tips to help you make the most of your visit:
Getting There
The nearest airport to Goynuk is Antalya Airport, which is well-connected to major cities both domestically and internationally. From the airport, you can easily reach Goynuk by taxi, private transfer, or car rental. The drive from the airport to Goynuk takes approximately 1 hour.
Goynuk is also accessible by public transportation if you are already in Antalya. There are regular bus services from Antalya city center to Goynuk, operated by local bus companies. The journey takes around 1-1.5 hours, depending on traffic conditions. You can check the bus schedules and purchase tickets at the bus terminals or online.
Where to Stay
Goynuk offers a variety of accommodation options to suit every budget and preference. From luxurious resorts to boutique hotels and family-friendly apartments, you'll find something that meets your needs. Some popular accommodation choices in Goynuk include:
All-inclusive resorts: Goynuk is known for its stunning beachfront resorts that offer a wide range of amenities such as swimming pools, spa facilities, restaurants, and entertainment options. These resorts provide a complete holiday experience, ensuring that you have everything you need within reach.
Boutique hotels: If you prefer a more intimate and personalized experience, there are several boutique hotels in Goynuk that offer a unique charm and a cozy atmosphere. These smaller accommodations often feature stylish rooms, personalized service, and a more relaxed ambiance.
Apartments and villas: For those seeking more space and independence, there are options to rent apartments or villas in Goynuk. These self-catering accommodations are perfect for families or groups and allow you to have your own private retreat while enjoying the convenience of home-like amenities.
Getting Around
Walking: Goynuk town center is relatively small and can be easily explored on foot. Many attractions, shops, and restaurants are within walking distance of each other, allowing you to enjoy a leisurely stroll and take in the local ambiance.
Public Transportation: Goynuk has a reliable local bus system that connects the town with neighboring areas and attractions. You can hop on a bus to explore nearby beaches, the city of Kemer, or other points of interest in the region.
Taxis: Taxis are widely available in Goynuk, and they provide a convenient way to get around if you prefer a more direct and private mode of transportation. Just remember to agree on the fare with the driver before starting the journey.
With its scenic beauty, charming atmosphere, and a wealth of activities, Goynuk in Kemer, Antalya, is a destination that promises a memorable holiday experience. Whether you're seeking relaxation on the beach, adventure in nature, or an exploration of local culture, Goynuk has something for everyone. So pack your bags, immerse yourself in the tranquility of this hidden gem, and create unforgettable memories in Goynuk.