The Moonlight Beach and the Moonlight Park behind is the most popular entertainment and leisure zone in central Kemer, located in an impressive bay just on the west side of the town's marina.
Moonlight Beach
The Moonlight beach (Ayisigi beach) is the main beach of central Kemer. It is located right behind the Marina and has a golden sand beach with crystal clear waters. The beach is very ideal for soaking up for all year round sunshine.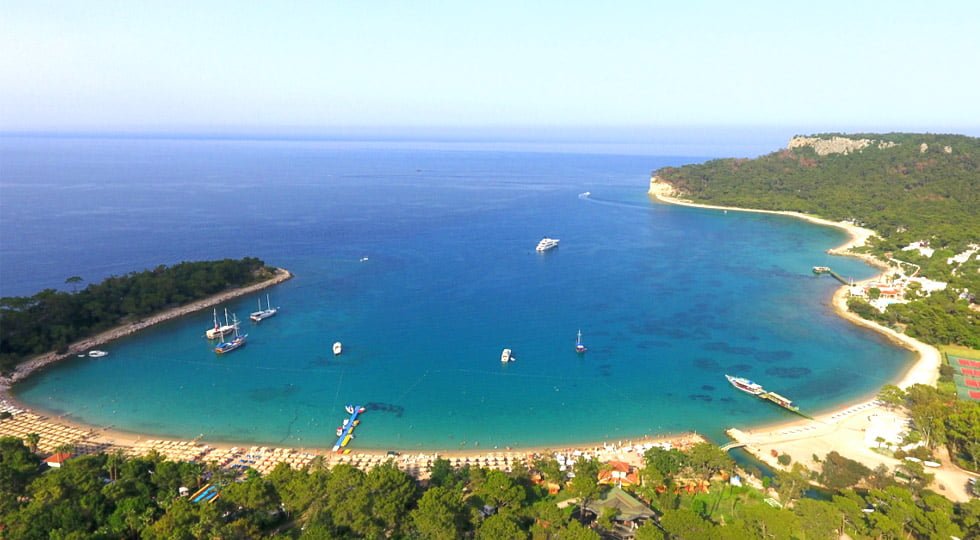 You can also find and do variety water sports from banana boat rides to boat trips and enjoy your beach day out at the classy beach front cafes and beach clubs.
Moonlight Park
The Moonlight park is the entertainment and leisure day out place located just behind the Moonlight beach. It is set in a lively green area with lots of pine, gum and palm trees.
The park covers an area of 55.000 meters and home to a Dolphinarium, a shopping center with 4 shops, a mini zoo, tennis and basketball courts, several recreation and green areas.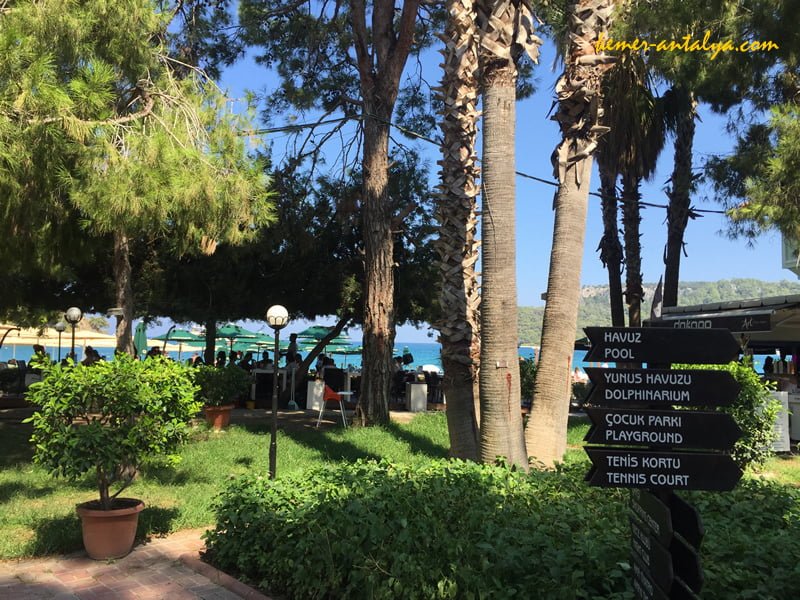 The Moonlight Beach and Park becomes very lively by night with lots of tourists having their dinners with the scenic views of the Moonlight bay.
After dinner, you can continue the night at the beach-clubs, bars and pubs along the park with live music and Djs, as well as shopping along the many shops and boutique stores at the park.
Visiting Hours & Admissions
* Open for all year round.
* Entrance is free of charge.
How to Get There?
Location
Moonlight Beach and Park is located on the coast of central Kemer, nearby the Kemer Marina. You'll see many signs pointing the park along from central Kemer. See location map
Contact Details
Address: Merkez Mah. Yali Str. No:16, Kemer town center/Antalya
Tel:+90 242 814 32 50, Web: moonlightpark.com.tr