If you are an adventure lover and want to do something fun during your hotel stay in Antalya, than we recommend the 4×4 off-road jeep safari tours. You'll enjoy travelling on dirt, dust and stone paved roads along the Taurus Mountains and have a great day out for sure.
What to Expect?
Jeep Safari tours are really adventurous and fun activity, as well as a great day out out thing to save yourself from the lazy hotel day in Antalya.
During the tour, you'll give several breaks at the many places with great views from above, visit local villages and see the rural life of the villagers in their traditional houses.
You'll also give cool down swim breaks along the mountain streams and waterfalls.
Typical Tours
Several tours are made from central Antalya and Lara beach through the Taurus Mountains, villages and waterfalls nearby, from Side and surrounding regions such as villages along Taurus Mountains, Manavgat waterfall, Koprulu Canyon, from Kemer through the beautiful valleys and villages around Taurus Mountains.
Typical tours start in the morning, you're being taken from your hotel and begin your journey 4×4 vehicles through the Taurus Mountains and embark on an off-road adventure with a professional team of guides and drivers.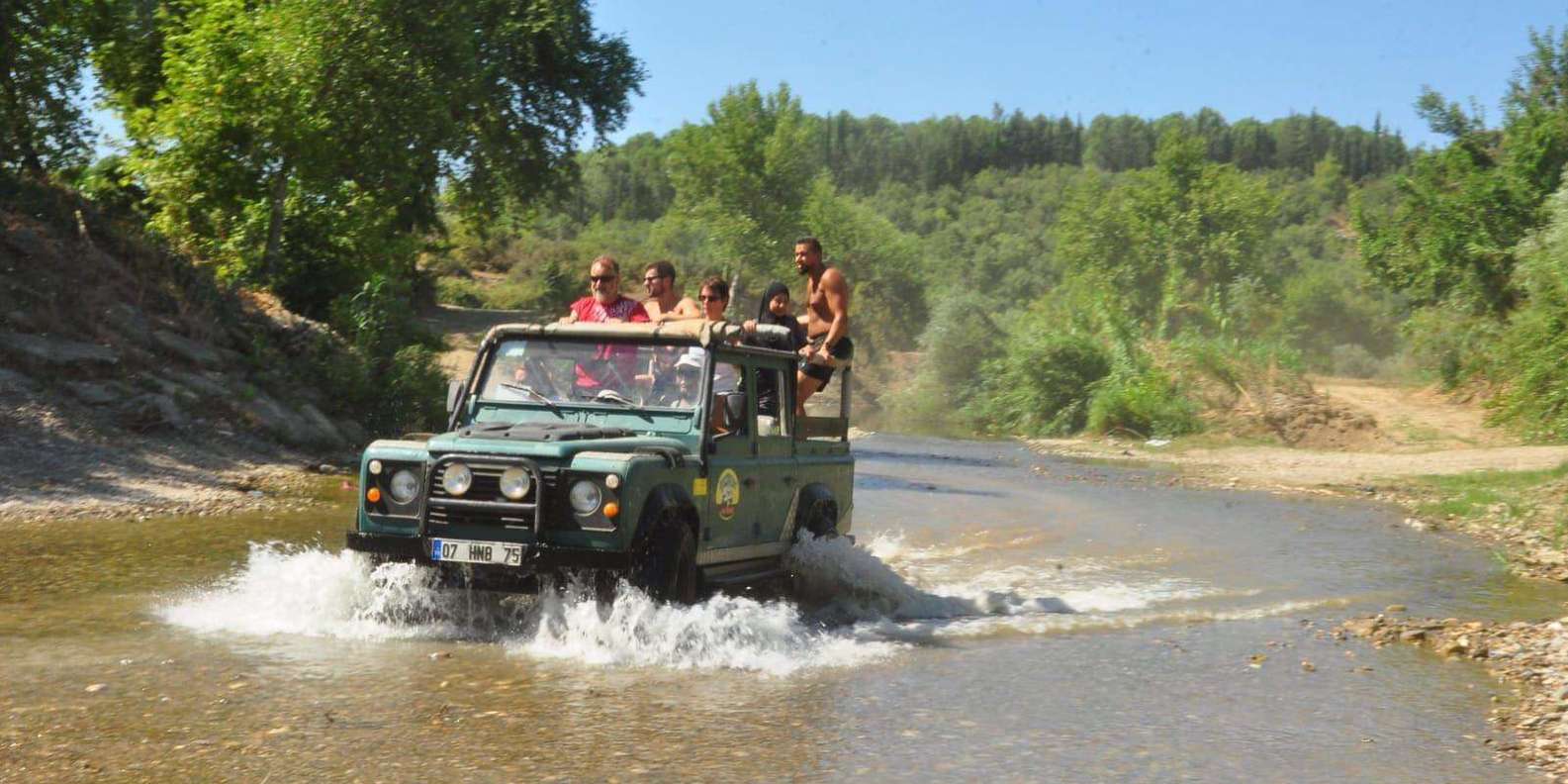 You'll pass through the dusty roads, and have a break several times to enjoy in the panoramic views. You'll visit the villages and experience the rural life, learn about the local life, get the chance to ride a donkey, and taste some traditional Turkish food, drink Turkish coffee.
You'll have a delicious lunch with seasonal fruits at a local restaurant. You'll marvel at the foaming cascades of several waterfalls around, soak up the scenic landscape and admire the beauty and diversity of nature along the Taurus Mountains.
You'll get a chance to cool down in a natural pool of waterfalls, or streams and enjoy a swim in the nature of wonders.
At the end of your day, you'll be dropped back to your hotel.
Top-Rated Jeep Safari Tours from Antalya