Are you dreaming of visiting the enchanting region of Cappadocia but worried about your tight schedule? Look no further! Our best day trips from Antalya to Cappadocia advice is the perfect solution. Embark on a fascinating journey to discover the captivating landscapes, fairy chimneys, ancient Christian sites, and traditional villages of this magical destination. Led by a knowledgeable English-speaking guide, this guided day trip ensures you make the most of your time and create unforgettable memories.
Why Take Antalya to Cappadocia Day Trips?
The Antalya to Cappadocia day trips offer a convenient and immersive experience for those seeking to explore the wonders of Cappadocia. Here are some reasons why you should consider taking this tour:
Expert Guided Tour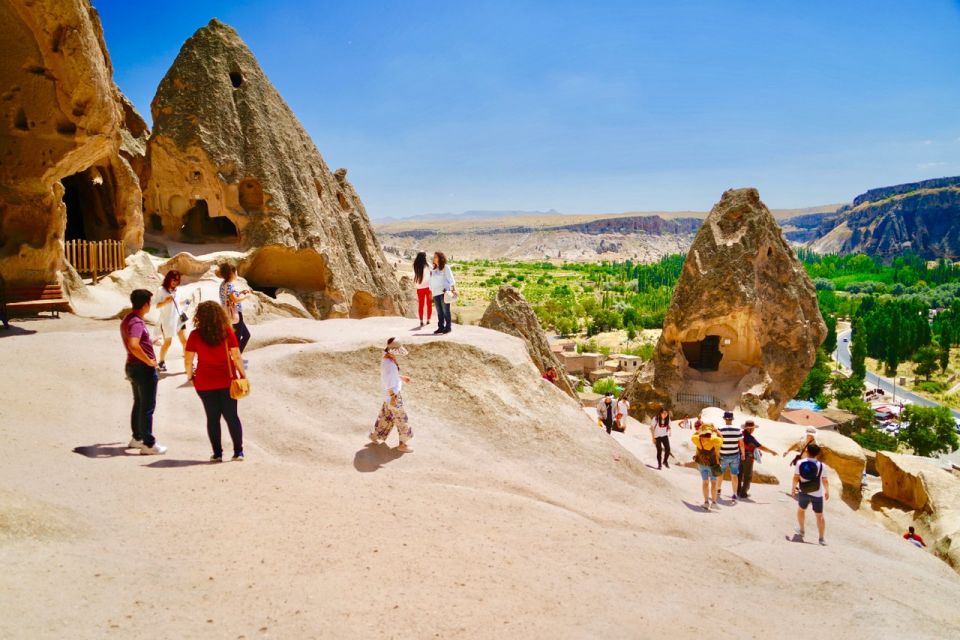 With a local, English-speaking guide leading the way, you'll gain valuable insights into the history, culture, and unique geological formations of Cappadocia. They will provide informative commentary throughout the tour, enhancing your understanding and appreciation of the sites.
Captivating Landscapes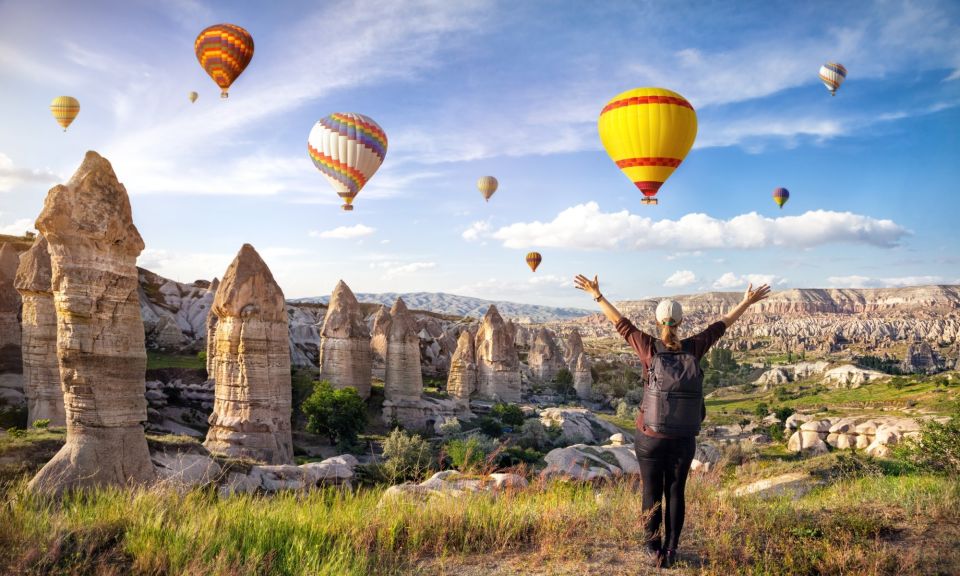 ---
No Regrets Booking Advice
---
Cappadocia is renowned for its surreal landscapes filled with fairy chimneys, rock formations, and magnificent valleys. Immerse yourself in the otherworldly beauty of this UNESCO World Heritage Site and marvel at the natural wonders that have been shaped over thousands of years.
Historical and Cultural Exploration
Discover ancient underground cities, visit ancient Christian sites, and explore traditional villages that showcase the rich history and cultural heritage of the region. Each stop on the itinerary offers a unique glimpse into the past and the chance to uncover hidden treasures.
Hot Air Balloon Ride (Optional)
For an unforgettable experience, you have the option to join a hot air balloon ride over Cappadocia at an additional cost. Witness the breathtaking landscapes from above as you float peacefully in the sky, creating memories that will last a lifetime.
Highlights and Typical Itinerary
Day 1: Exploring Cappadocia
Depart from your Antalya hotel in a comfortable air-conditioned bus.
Enjoy breakfast at a local restaurant to fuel up for the day ahead.
Visit an underground city, an architectural marvel that served as a refuge in ancient times.
Explore Uchisar fortress, offering panoramic views of the surrounding valleys and rock formations.
Make a stop at Pigeon Valley and admire the picturesque scenery.
Indulge in a delicious lunch at a local Turkish restaurant in the charming city of Avanos.
Visit the Valley of Love, a romantic setting with unique rock formations.
Discover the Derwent Valley, also known as the Valley of Fantasy, and immerse yourself in its ethereal beauty.
Take a sightseeing tour of Avanos and visit a pottery workshop to witness the craftsmanship of local artisans.
Continue to the Valley of the Monks, known for its impressive rock-cut monasteries.
Arrive at your hotel in Cappadocia and enjoy dinner on-site.
Optional: Attend the "Night in Cappadocia" folklore show program at a local restaurant (additional fee).
Day 2: Ballooning and Exploration
Optional: Start the day with a hot air balloon ride or observe the mesmerizing Balloon Parade (additional fee).
Enjoy a buffet breakfast at the hotel to energize yourself for the day.
Make a panoramic stop at Ucguzeller, also known as Three Beauties, and admire the unique rock formations.
Visit the rock city of Cavusin and explore the Church of St. John the Baptist, showcasing beautiful frescoes.
Immerse yourself in the stone center of Anatolia and discover its rich heritage.
Pause for lunch and savor local flavors at a selected restaurant.
Begin your return journey to Antalya, bidding farewell to the captivating landscapes of Cappadocia.
Note: The itinerary may vary slightly depending on the tour operator and specific conditions.
Book Your Antalya to Cappadocia Adventure Today!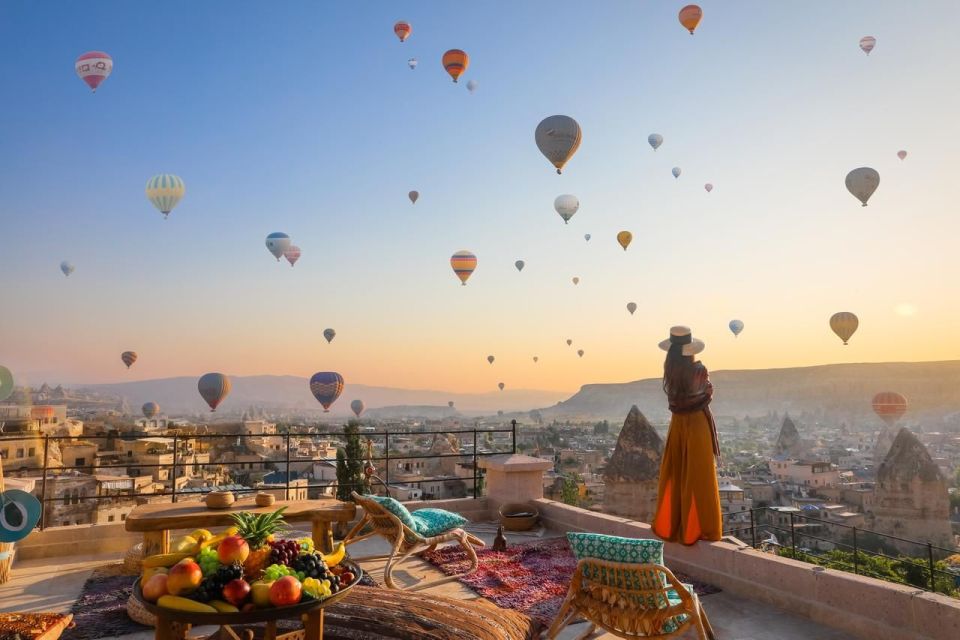 Don't miss the opportunity to embark on an extraordinary journey from Antalya to Cappadocia. Experience the magic of fairy chimneys, explore ancient sites, and immerse yourself in the rich culture and history of this extraordinary region. Click here to book your guided day trip and create lifelong memories during your holiday in Antalya.
Our Pick of the Best Day Trips from Antalya to Cappadocia
---