The Manavgat Waterfall is one of the most popular waterfalls in Turkey. Located in the pretty town of Manavgat in Antalya, here you can have a fantastic and fun day out with the spectacular views of waters cascading from a height of about 5 meters from the river bed. You'll also find variety of authentic cafes, restaurants, picnic and camping areas to enjoy. The area is also a perfect day out option for the ones who are searching for doing something different during their lazy hotel days.
What to Expect?
Manavgat Waterfall range is one of the most impressive waterfalls in Turkey. It boasts an amazing setting with scenic views in the natural park are with pine forests.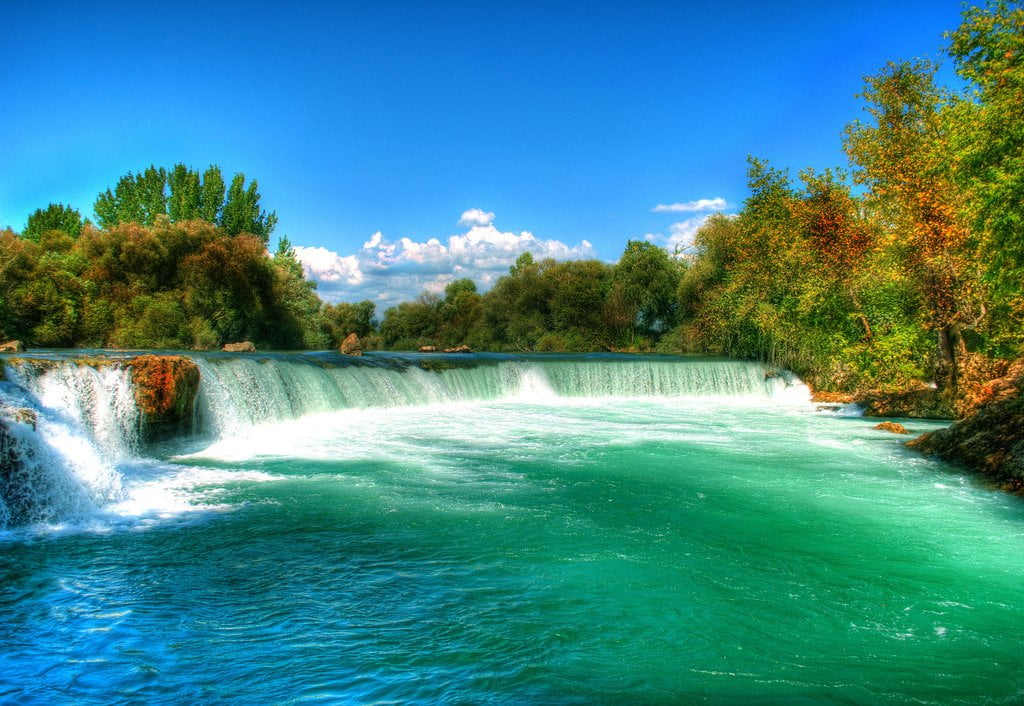 Breathtaking Views
Manavgat Waterfall is not a big one as it cascades only from a few meters high. But the power and speed of the cool waters form spectacular views with noise. Watching the waters spanning is a great attraction.
The region is also very charming place that you can spend great day out here in the company of pine forests, natural pools.
Boat trip down the river
The region also offers fantastic boat trips made through down the Manavgat River.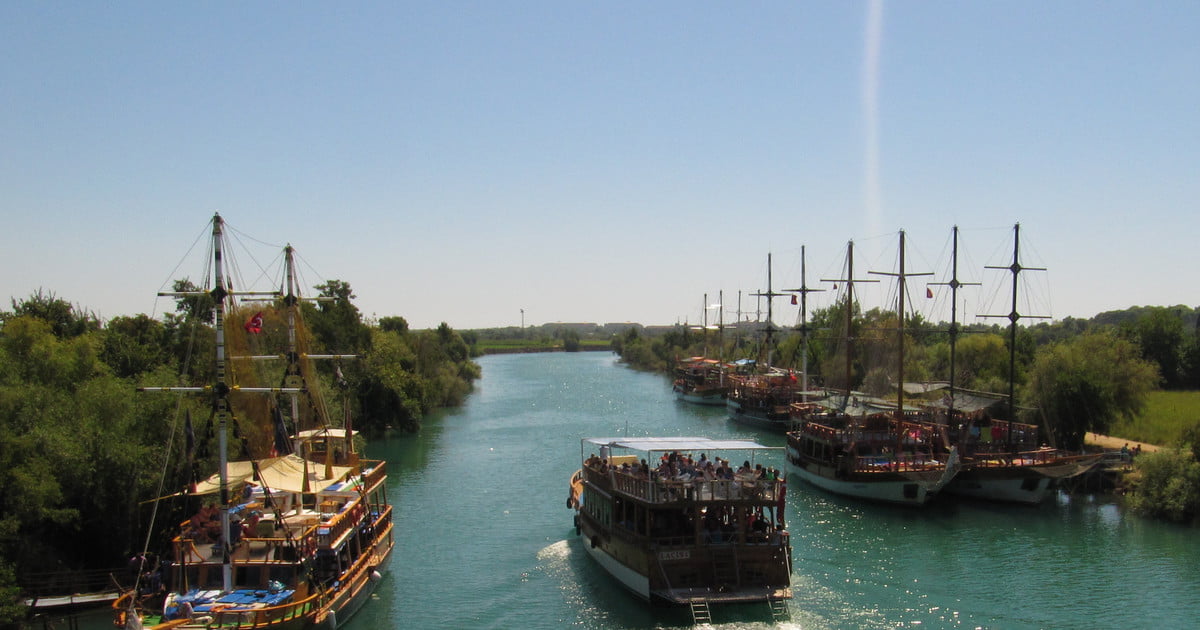 Manavgat Town
You can also take your time and visit the Manavgat town itself. Here, you'll explore and enjoy the local life, make shopping from the local markes abnd buy fresh food, spices and souvenirs.
Eating Out
You'll find lots of picnic areas here along the Manavgat river bank. It will be better to bring some lunch along with you to enjoy the spectacular views.
You can also find several cafes and restaurants in the town or along the natural park.
Top-Rated Manavgat Waterfall Tours from Antalya
How to Get to Manavgat Waterfall?
Manavgat Waterfall is located in the Manavgat town of Antalya, about 2,5 km. from Manavgat, and 78 km. from Antalya city center. See location map
Transportation
* You'll find lots of daily tours to Manavgat Waterfall, mostly from central Antalya, Lara beach, Side and Kemer.
* Alternatively, you can take the public bus to Manavgat and than transfer to the Waterfall area via minibus.