Perge is one of the most popular historical sites along the Antalya region. Being an ancient Greek city, Perge is famous for its Roman ruins dating back to 1300 BC and its big amphitheater with a capacity of 15,000 people.
The site is also the closest one to Antalya city center, and also the starting point of the Saint Paul's Road, which is one of the most popular hiking trails in both Antalya region and Turkey.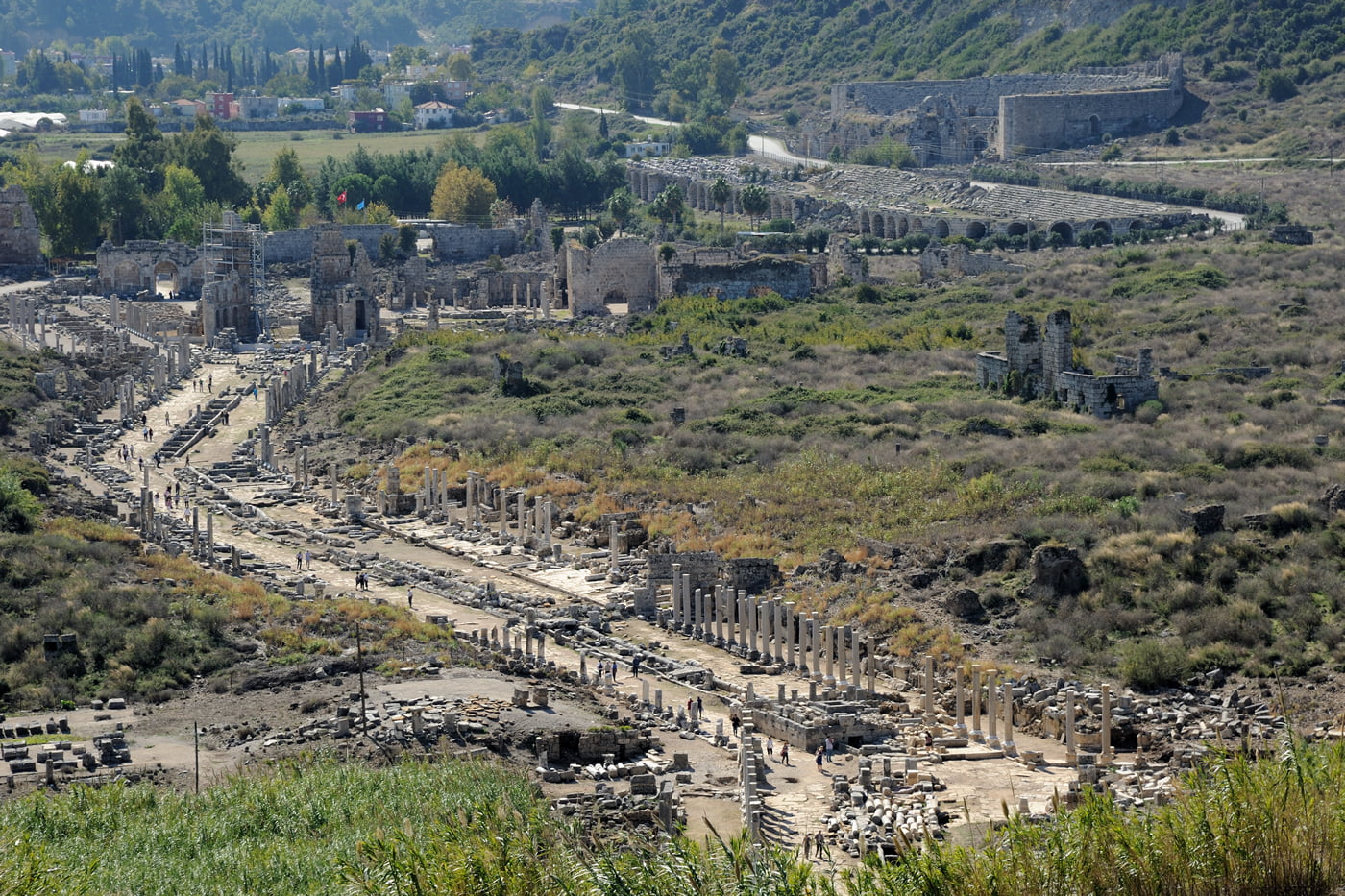 Perge Facts
One of the most popular archaeological site on the Antalya region. So what lies behind?
Has a 2000-year-old history and magnificence.
One of the largest ancient settlements that have survived as a whole.
One of the most important sculpture production centers of the ancient times.
Had the most brilliant years during the Roman times on the 2nd and 3rd century AD.
Has a great level in urban planning.
Was an important settlement for the history of Christianity, where the Saint Paul have visited the city so many times.
History of Perge
The ancient city of Perge is believed to be one of the oldest cities during the Roman era, as well as have existence during the Hittite period. The city had its best years in the 2nd and 3rd century AD. Majority of the structures here are from this period.
The city was also one of the most important sculpture production centers of the ancient times, and famous for its architecture, marble sculpting and the statues.
Many of the findings are currently exhibited at the Antalya Museum.
What to See?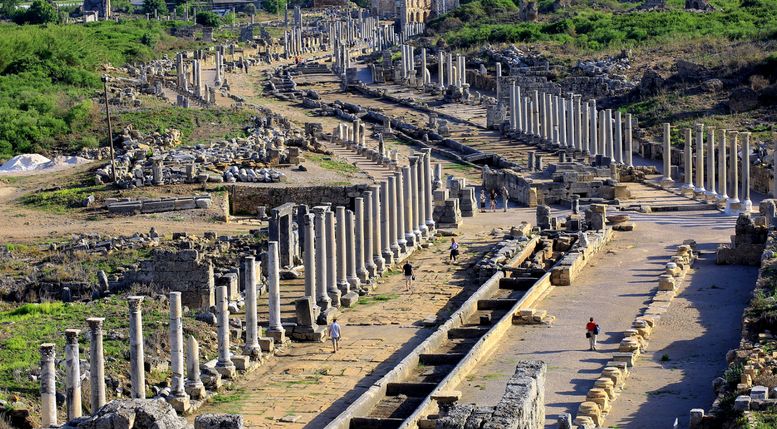 Here, you'll explore and admire the ruins of the Roman temple, old school buildings, baths and the impressive entrance.
Perge has two main roads to explore. You'll also see a very well preserved and 15,000 seat amphitheater coming from the 2nd century BC. The entrance of the city is very impressive with the two towers.
Other popular sights include;
the magnificent entrance, two towers, and column lined streets,
two storey and elaborately decorated stage building area from the 2nd century AD,
the remains of the Roman temple,
the surplus water structures,
the old school buildings and baths,
the rectangular planned agora,
towers and fountains .
Top-Rated Perge Tours from Antalya
Visiting Hours & Admissions
Opening Hours
Open every day between 08:00-19:00 (from 01 April to 01 October), 08:30-17:30 (from 01 October to 01 April).
Ticket Price
* 50 TL at ticket window on location
How to Get to Perge?
Location
Perge is situated at the Aksu town of Antalya. About 17 km. from Antalya town center. See the location map.
Transportation
* You can find loads of day tours available from Antalya town center or Side.
* Alternatively, you can take the public bus to Aksu and than transfer to Perge from there.
* Or you can take a private taxi but keep in mind that it can be expensive.
Contact Details
Address: Barbaros, Perge Road, Aksu/Antalya
Tel: +90 242 426 27 48