Shopping in Antalya is definitely a fantastic experience for travelers. Antalya offers great and fantastic opportunities and experiences for shopaholics. From big shopping malls, supermarkets, popular outdoor flea and street markets, antique, souvenir and handicraft shops to great stores, you'll find plenty of shopping opportunities in this metropolitan Turkish Riviera.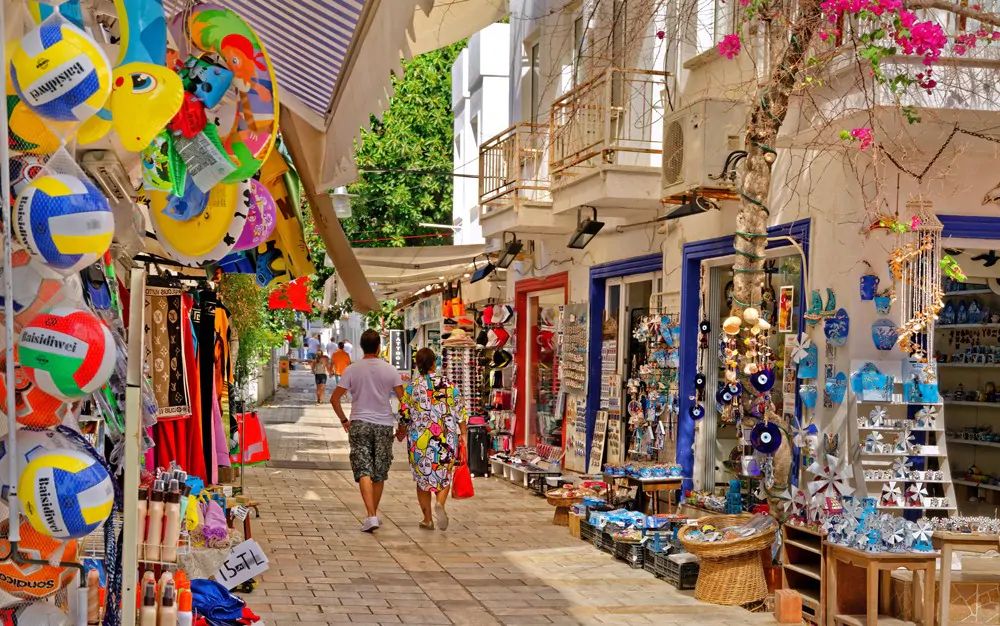 Best Places to Make Shopping
Kaleici – the Old Town
Kaleici, which means inner castle in Turkish, is the pretty old town of the city. You can start your shopping day here with a nice stroll along the trendy shops.
Kaleici is also famous with the shops selling Turkish carpets, textiles and leather clothing. As the area is mostly pedestrianized, you'll enjoy strolling along the narrow streets with lots of great shops.
In addition, art lovers can find lots of craft stalls selling embroidery, souvenirs, textiles and fabrics.
Marina
The Antalya Marina is a great place and popular for its quality shopping opportunities. Here you can find great boutiques and souvenir shops selling branded clothes, as well as souvenirs and crafts.
You can also reward yourself here with a cooling drink with the impressive views of the Mediterranean.
Shopping Malls
TerraCity Shopping Mall
The TerraCity Shopping Mall is the largest and most popular shopping mall in Antalya city center. It houses more than 150 stores selling designer and local brands.
Here you can definitely find something that best suits your needs. You can also have a dining at the food area of the shopping mall which is home to about 30 restaurants of Turkish and International cuisine.
Migros Supermarket
The Migros Supermarket is the largest supermarket chain in Turkey that you can find about anything here. The food area is also very impressive.
Bazaar & Markets
Antalya Bazaar
The Antalya main bazaar is situated at the Kaleici old town. It is a popular place for both tourists and locals. Here you can find plenty of local shopping, clothes, brands, traditional items, souvenirs such as Turkish sweets and delights, coffee, jewelry, leather goods, the famous evil eye (a good luck charm) and handmade crafts.
Laura Street Market
This is the biggest street market in the Antalya city center. It is held in every Saturdays and you can find and bargain loads of gifts, souvenirs, Turkish delight, coffee, herbs, fresh produce and food.
The Dogu Garaji (East Garage) Market
This is also a popular food and crafts market located in the city center. You can find and shop from local spices, herbs, fresh produce food and vegetables, bread, and lovely crafts, pottery and ornaments.