Find out what to expect on medical and health tourism in Antalya, on the Mediterranean Turkey. Here you can find general information about why pick Antalya as a medical traveler, what Antalya city offers for medical travelers, the facilities, hospitals, surgeons, top treatments, etc.
Antalya – the epitome of the Health
Antalya is one of the cities that has recognized its strong potential in the field of medical tourism. Yes, even when the temperature hovers around 10-15°C, the city has been one of the top destinations and the epicenters for the past 10 years for those who want to spend their holidays as well as receive treatment before heading back home in a replenished and healthy way.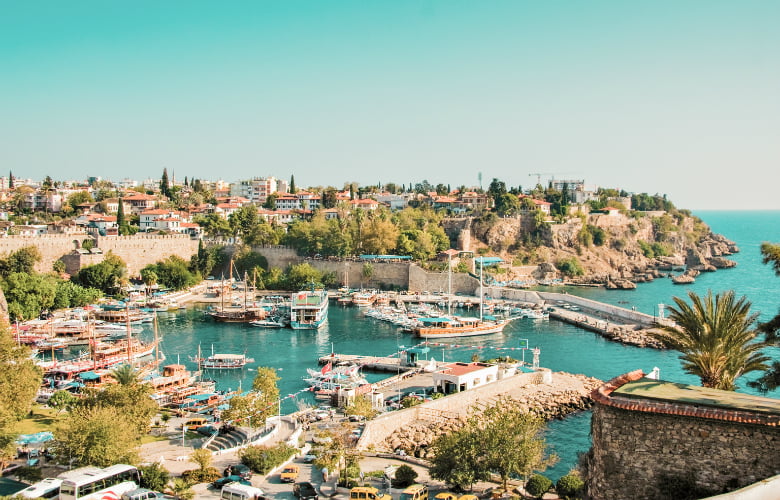 What to Expect?
Healthy City Gives Health! With its undisrupted view, pristine beaches, natural beauty, rich history, and modern facilities, Antalya remains one of Turkey's undisputed fascinating tourism capitals, drawing millions of visitors every year.
Leisure tourism is, undoubtedly, Antalya's greatest attraction; however, is there another reason why people from worldwide make a beeline for Turkey's most famous Mediterranean resort city? Well, yes, the answer is thanks to medical tourism! Medical tourism itself is a new and burgeoning field, also in Antalya. On the supply side,  the city has an accommodation capacity of more than half a million and hosts 11 million tourists per year.
Health tourism in Antalya encompasses a wide range of treatments from medical tourism such as general surgery in hospitals to thermal tourism with rehabilitation and rest in thermal facilities; and elderly and disabled tourism with long-term stays engaging with social activities in geriatric treatment centers. Health tourists choose Turkey for various reasons, including price, quality, technical conditions, short waiting periods, and high-end facilities.
---
No Regrets Booking Advice
---
The picturesque Antalya has plenty of reasons to choose; first off, it is warm all-year-round thanks to its temperate Mediterranean climate. This prime destination is a lovely place to wander and has all you need from vegetation to clear waters, idyllic beaches, venues, outdoor activities, art galleries, fascinating views of the undisrupted Mediterranean Sea, heritage culture, must-visit antic towns, and more. It has all the ingredients that are vital to a healthy life!
The city also boasts high-quality medical infrastructure with its top doctors and state-of-the-art health facilities. There are 26 private hospitals, 2 of which are accredited, 18 medical centers, 22 poly-clinics, 6 branch centers, 9 physiotherapy centers, and 23 dialysis centers in the city. Besides, Akdeniz University has strengthened its position in the medical field with successful face, arm, and uterus transplants and has enhanced the international reputation of Turkish doctors.
That's not it; the success in cancer treatment, cardiac health, plastic surgery, dental and eye care, in-vitro fertilization applications, major/cosmetic surgeries, laser eye LASIK treatments, organ transplants, dental implants, hair transplant, etc. has reached a remarkable level.
Second Spring in Fall/Autumn in Antalya, why not?
Antalya as diverse as it is has certainly something for each and everyone who visits it, from well-known museums to antic sites, beaches, towers, castles, etc. Yet, Antalya has much more to offer for senior citizens, especially in Autumn. Sunshine warming your face in the temperate Mediterranean climate in Autumn makes anyone happy considering back in your homeland, everyone gets ready for snow removal.
Seniors from Northern European countries – particularly from Norway, benefit from the sunny and warm autumn and winter periods of Antalya which cannot be found easily in the up north. 15% of the population is over the age of 65 in Norway, a good number of senior citizens who have a high disposable income certainly prefer Antalya for both leisure and treatment.
The winter sun is very important for sun-starved Norwegian seniors who often stay in contracted hotels and apartments for an affordable holiday while they also benefit from treatment and rehabilitation services.
No worries at all, because the seniors have full social security and their accommodation expenses are paid by their state. Scandinavians usually plan to arrive in October and stay in Antalya for an extended period. Agencies working in this field are now planning to build a chic, cozy, warm Norwegian village in the city of Antalya. Doesn't it sound amazing?
Why pick Antalya as a medical traveler?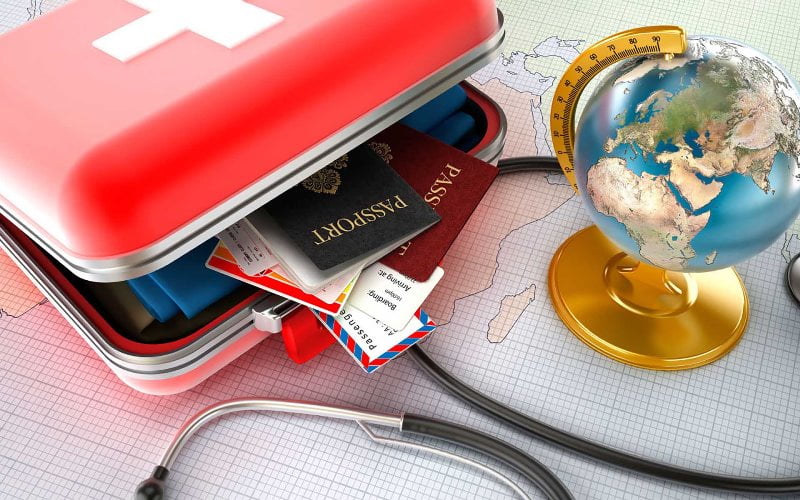 – The gorgeous climate will steal your heart even during Antalya's wintertime where the temperature fluctuates between 10-15 degrees Celsius – which is something unheard of in many other cities.
– Strategically situated in the gateway between Europe and Asia, Turkey is hands down one of the highly preferred destinations by travelers.
– Thanks to its ease of transportation, it is accessible by air, sea, and land. What is more, there are direct flights to Antalya from many international cities.
– Surely, easy access to world-class facilities and opportunities will be at the visitors' disposal as soon as they land. Luxurious and modern hotels, well-equipped hospitals, specialists, and agency representatives will be at your service.
– Tourists coming for medical tourism will have many price advantages. The high cost of health expenditures in many countries compels patients to come to Antalya, Turkey. Here, it is possible to access high-quality healthcare services for one-half or one-third of the price quoted in most European countries. Don't be surprised that you will still have ample money left after spending the holiday of your lifetime… Put aside that money for your next trip to Antalya.
– Multilingual doctors and healthcare workers with translators for additional languages will certainly provide clear communication.
– Thanks to the rich history and culture of Antalya, spectacular nature, modern tourist facilities offering high-quality service, you will make unforgettable memories before, during, and after the treatment process.
– The ease of visa requirements, particularly with the Middle Eastern countries, and the steadily developing political and cultural relations increased in the number of visitors flooding Turkey.
– Long waiting lines and treatment processes in many other countries encourage millions of foreigners to seek treatment in Turkey. In Antalya, with the high-quality service and infrastructure, you are assured that there aren't any long-waited durations at all.
– Turkey with its excellent and affordable health services can provide medical tourism services to millions of people from all over the world and primarily from neighboring countries.
– The hospitals – equipped with cutting-edge medical equipment and highly trained physicians – are regularly audited by JCI and other independent accreditation bodies.