Kursunlu Waterfall is a unique place and kind of a wonder of nature located in a huge natural park in Antalya, with impressive forest and river environment. In comparison to the neighboring Duden Waterfall, Kursunlu is a smaller and quieter one.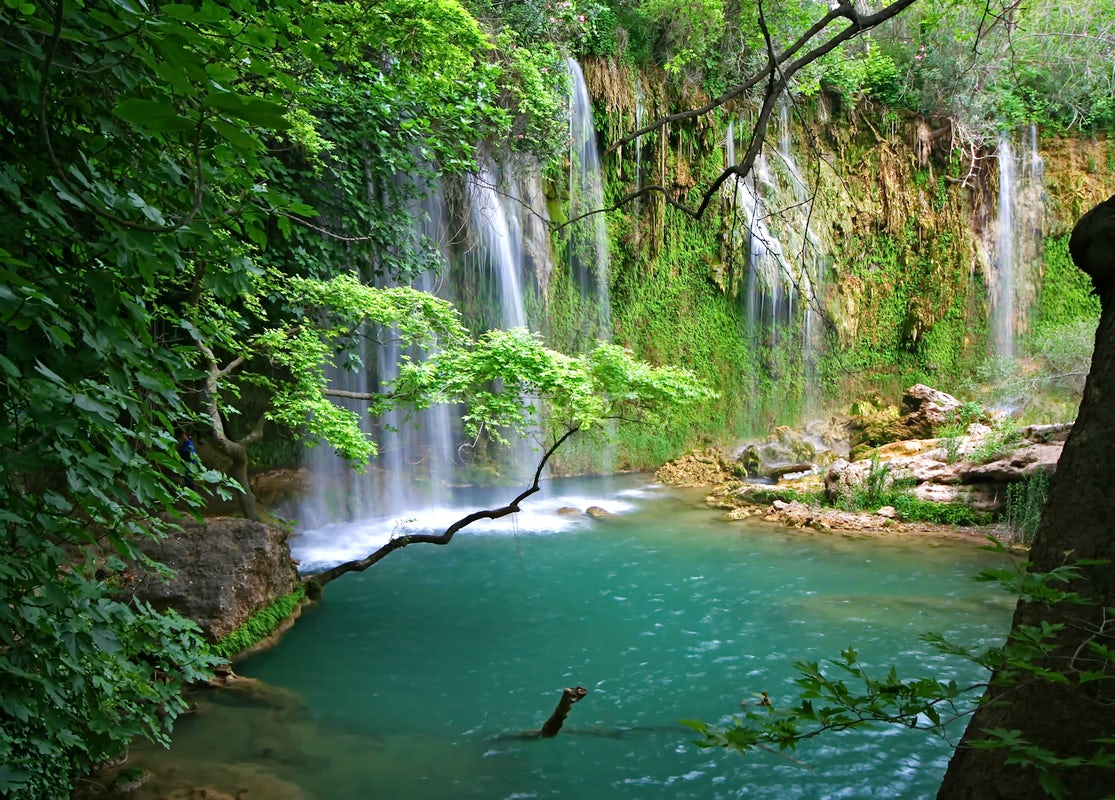 What to Expect?
The waterfall here is a cascade connecting seven ponds falling over about 18 meters height and forms a natural pool with scenic views. A visit to this heaven place will be a great lazy hotel day break in the company of natural beauties.
Upon arriving Kursunlu Waterfall area, you'll definitely be mesmerized with the natural beauties set in a very peaceful environment and refreshing clean air.
Here, you can have a great hike and nature walk along the ponds, natural pools and pine forests. When you want to have a rest, you can take a break at the pretty cafe here.
---
No Regrets Booking Advice
---
The region also has a range of picnic areas where you can have a fantastic dining experience with the food and drinks you'll bring.
Top-Rated Waterfalls Tours from Antalya
How to Get There?
Kursunlu Waterfall is located in the Aksu town of Antalya, just about 20 km. (20 minute journey) on the north-east of central Antalya. See location map
You can hire a car, take a public bus or daily tour to get to Kursunlu Waterfall.