For the ones who are looking for doing something with adrenaline in the waters or hike in the wonderful nature, Koprulu Canyon and famous white water rafting here is a must. The Koprulu Canyon is situated in the National Park of Antalya, near Manavgat.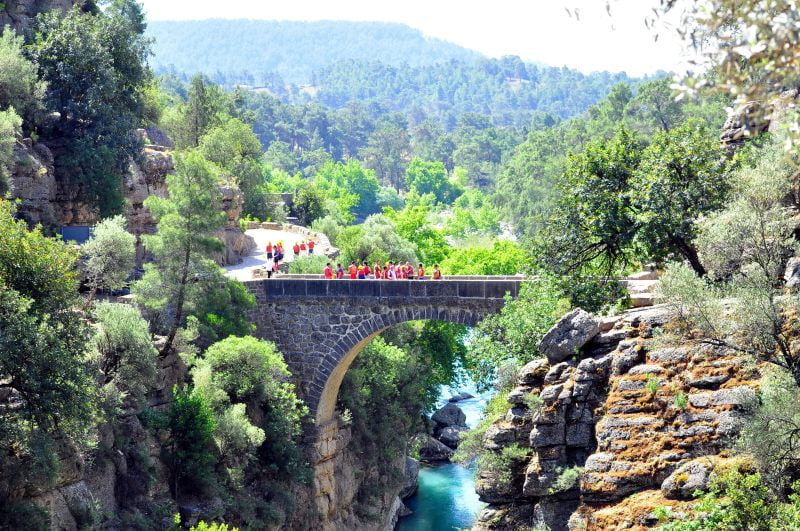 What to Expect?
You'll witness very impressive views of green forests, gardens, and breathtaking canyon here. Rafting lovers prefer to attend white water rafting, surf the rapids and enjoy an adventurous day out.
Besides rafting, visitors can also do nature walking, trekking, hiking, camping, do jeep safari, or have an authentic meal by the river restaurants.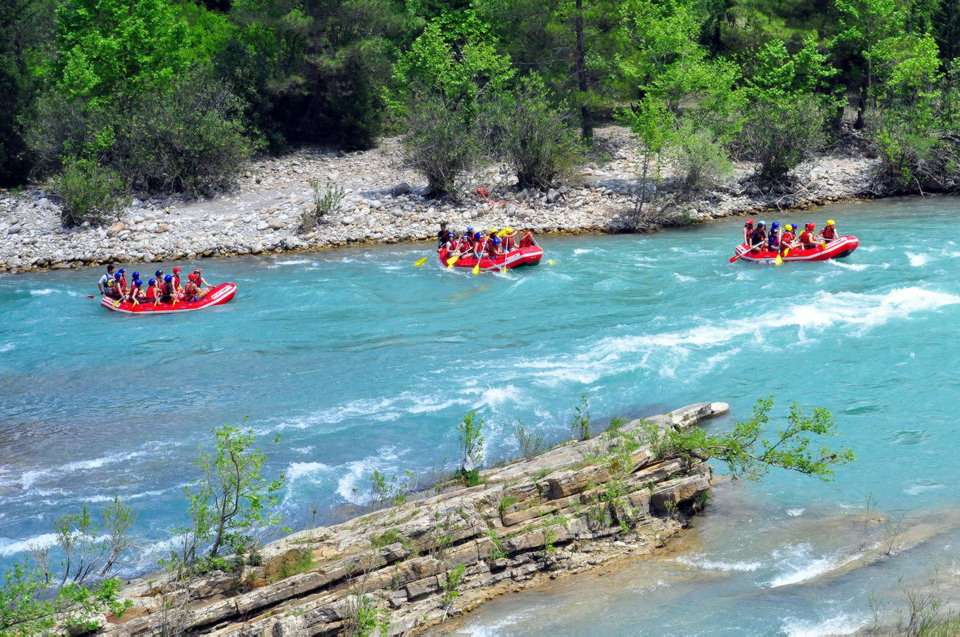 The region also is home to a 2,000 years old Roman Bridge that is worth a see and take photos.
White Water Rafting at Koprulu Canyon
White water rafting along Koprulu Canyon is one of the most exciting activities in the Antalya region. Majority of the travelers prefer daily tours to enjoy this exhilarating activity.
You are being picked up from your hotel, meet with the other participants and after collecting your gear and raft, the adventure begins.
You don't need any previous experience to make white water rafting as professional guides help and work with you.
You'll attend rafting by kayaks for 2 person or by river boats for 6 to 10 person and enjoy an exciting race down eight and a half miles of rapids.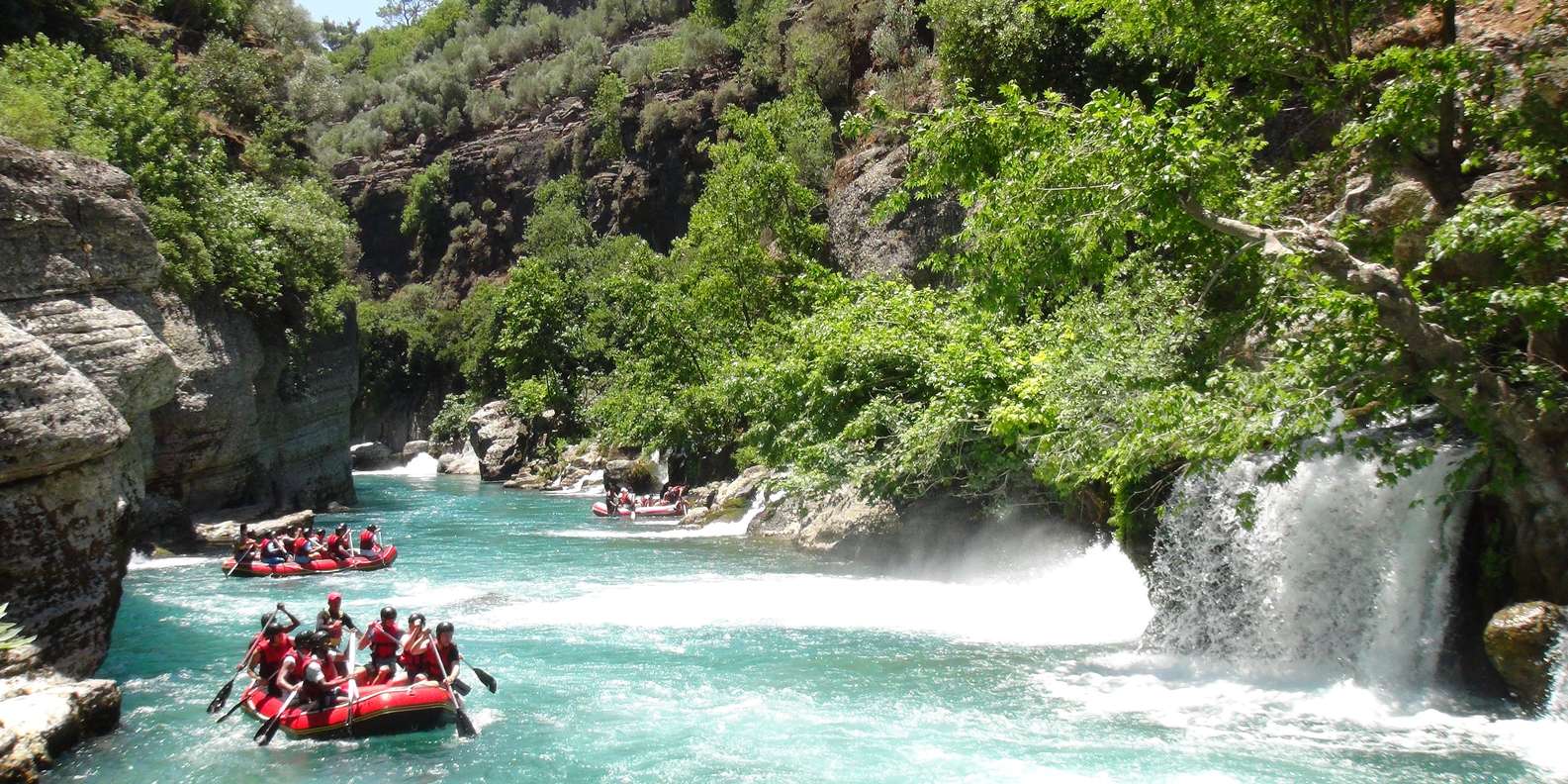 After you finish your rafting day, you are being taken the beautiful Oluk Bridge and finish your day with a delicious lunch.
During your rafting trek, photographers will also record your rafting down the river, and so you can buy your photos or even videos for a memento of your day.
Afterwards you can continue exploring the canyon park and enjoy the remaining day in the company of impressive natural beauties.
Other Activities
Koprulu Canyon also offers several outdoor sports and nature activities. You can do and see;
trekking, hiking, nature walk,
2000 years old Roman Bridge,
4×4 Off-Road Safari,
camping,
eating out at the river restaurants,
accommodation at the hotels around.
Best Rafting Tours from Antalya
How to Get There?
Location
Koprulu Canyon is situated at the Koprulu Kanyon National Park, 50 km. from Manavgat, and 87 km. from Antalya city center. See location map
You can go to Korulu Canyon by public buses to Manavgat first, and after hop off at the Koprulu Kanyon – Beskonak turn, hop on to midibuses to Beskonak village.
If you have your own/rented a car, and if you'll come from the Antalya direction, passing the Serik district about 5 km., you'll need to turn from the Koprulu Kanyon – Beskonak turn and head through about 37 km. and you may reach the Koprulu Canyon.
If you are coming from the Antalya-Manavgat direction, you'll need to do the same after passing Manavgat about 30 km.
The best way to visit Koprulu Canyon is to take daily tours from Antalya. Tours include hotel pickups, returns and more.