Boat trips are a must take attraction for the ones who love sea and on a beach holiday in a heaven place like Antalya. You are able to find variety of boat trips from exciting Pirate or Viking ships to standard or luxury gulets and yachts from any tourist place in Antalya region.
What to Expect?
While you are on board, you'll definitely enjoy the stunning coasts of the Mediterranean, have a great sunbath on deck, with fun boat parties and swim breaks along several unspoilt coves, hidden waterfalls or excellent islands.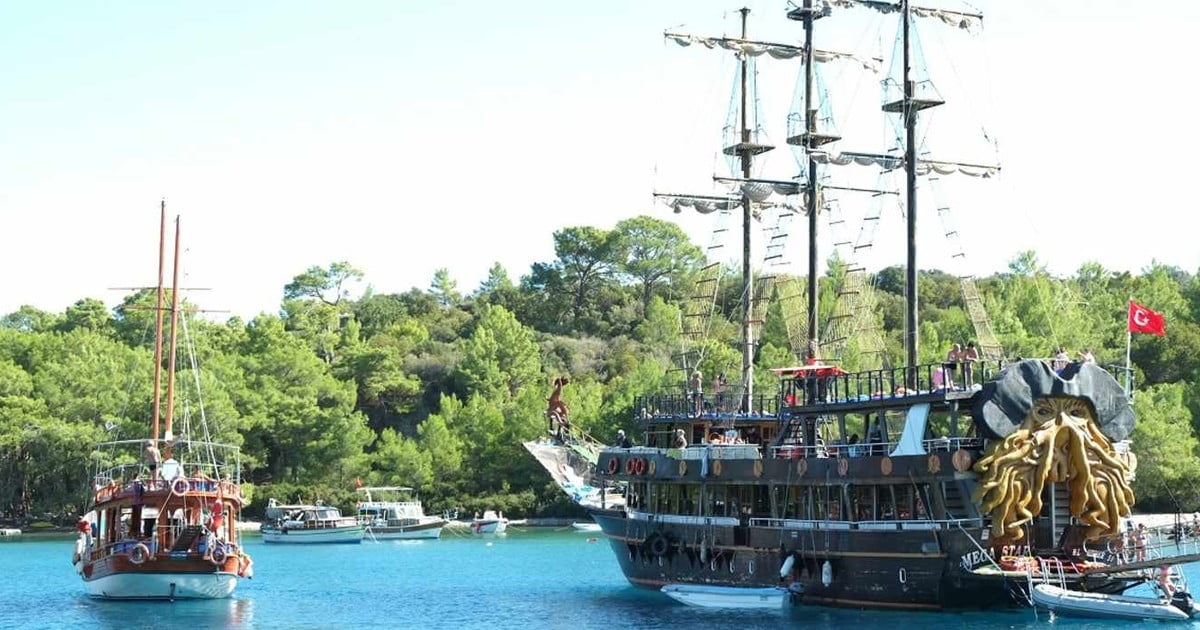 Majority of the boats set sail from the Roman harbor of Kaleici in Antalya old town and several from the holiday resorts and make trips along Kemer, Phaselis, Olympos, Demre and Kas.
Booking
Antalya boat trip is one of the most attendee excursions in Antalya. You'll experience and enjoy the most natural beauties and excellent Mediterranean coasts.
Book your Antalta Boat Trip from out recommended local agent
Top-Rated Boat Trips from Antalya