If you're planning a trip to Antalya, make sure to include Belek in your itinerary. This charming coastal town offers a perfect blend of natural beauty, historical sites, and modern attractions. From pristine beaches to ancient ruins, Belek has something for everyone. In this blog post, we'll take you on a virtual tour of the top 15 places to visit in Belek, ensuring you have an unforgettable sightseeing experience.
Top 15 Places to Visit in Belek: Discover the Gems
1. Aspendos Theater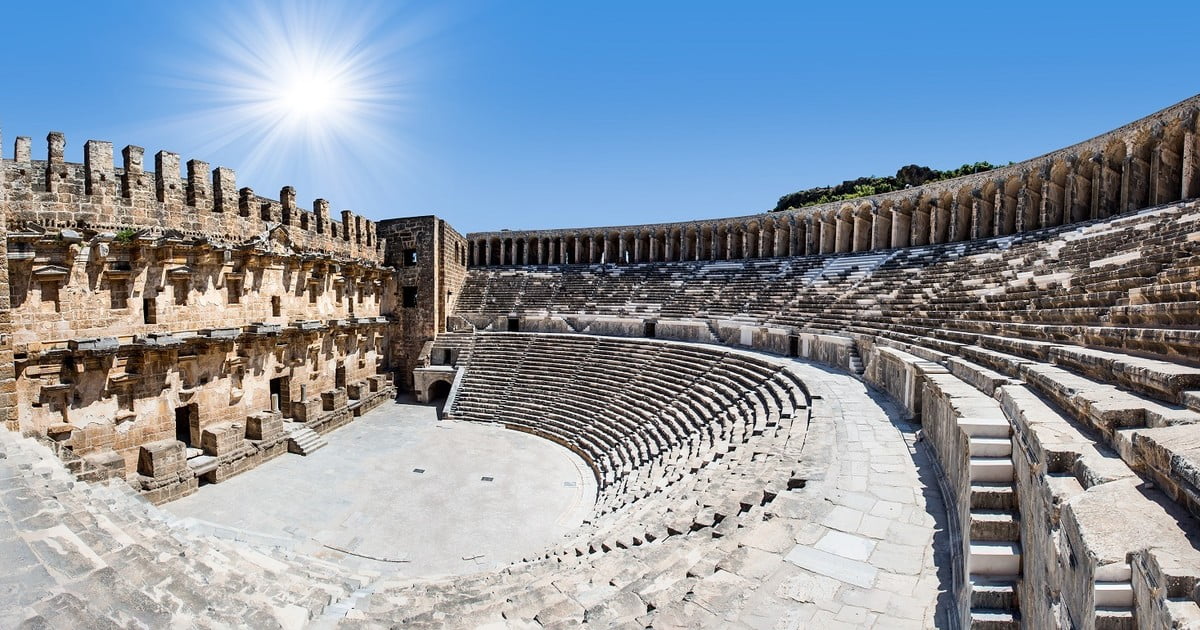 One of the most remarkable ancient sites in Belek is the Aspendos Theater. Built in the 2nd century AD, this well-preserved Roman theater is known for its impressive architecture and acoustics. Sit in the grand stands and imagine the performances that once took place on its stage. The theater is still used today for various cultural events, including concerts and theatrical performances.
2. Land of Legends Theme Park
For an adventure-filled day, head to the Land of Legends Theme Park. This expansive entertainment complex offers a variety of thrilling rides, water slides, and attractions. Experience the excitement of roller coasters, go-karting, and virtual reality adventures. The park also features a shopping avenue, a wide selection of restaurants, and a spectacular evening fountain show. A must-see places to visit in Belek.
3. Kursunlu Waterfall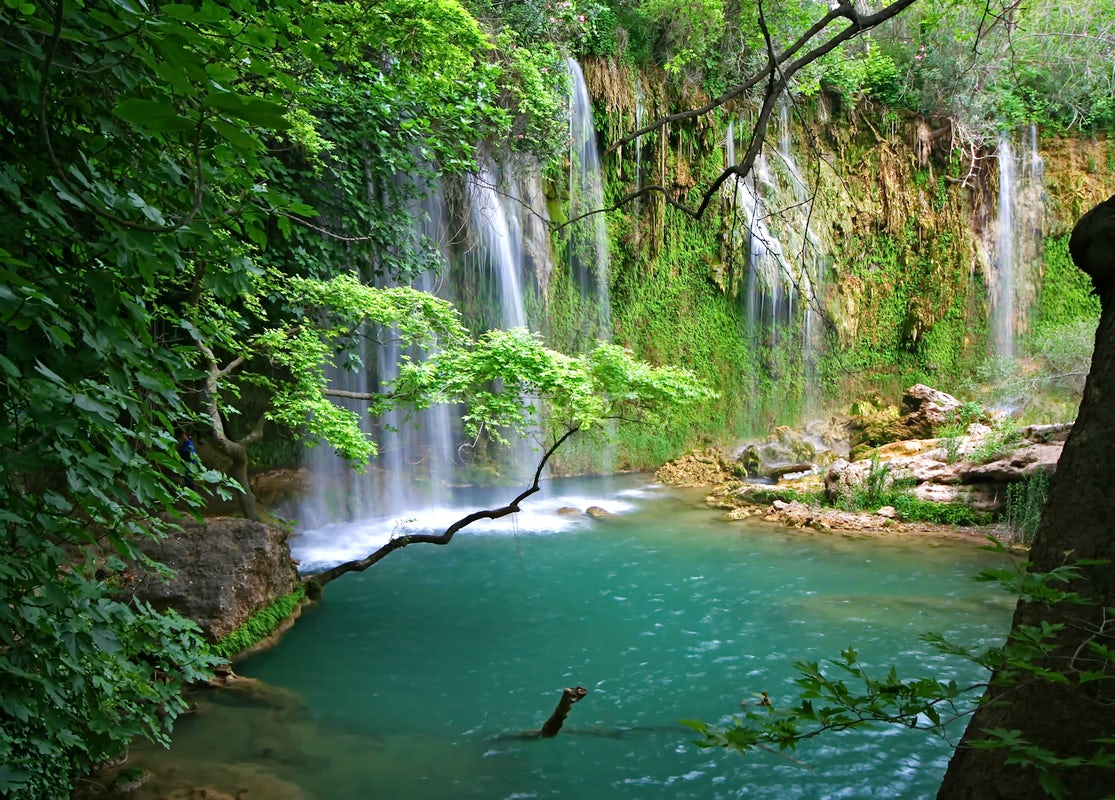 ---
No Regrets Booking Advice
---
Escape the hustle and bustle of the city and immerse yourself in nature at Kursunlu Waterfall. Located in a lush national park, the waterfall cascades down a series of rocks, creating a serene and picturesque setting. Take a leisurely stroll along the walking trails, enjoy a picnic surrounded by greenery, and admire the diverse flora and fauna of the area.
4. Antalya Golf Club
Belek is renowned for its exceptional golf courses, and the Antalya Golf Club is a must-visit for golf enthusiasts. With its two championship courses, the Pasha and the Sultan, this club offers a challenging yet enjoyable golfing experience. Enjoy the breathtaking views of the surrounding landscape as you perfect your swing on these world-class courses.
5. Roman Bridge
Step back in time and marvel at the ancient Roman Bridge located near Belek. This historical landmark dates back to the 2nd century AD and was part of the ancient road network connecting cities in the region. The bridge showcases the impressive engineering skills of the Romans and provides a picturesque backdrop for memorable photographs. Take a leisurely walk across the bridge and imagine the bustling activity that once took place here.
6. Belek Beach Park
Belek is known for its stunning coastline, and Belek Beach Park is the perfect place to soak up the sun and enjoy the crystal-clear waters of the Mediterranean Sea. This well-maintained beach park offers a wide stretch of golden sand, comfortable sun loungers, and umbrellas for a relaxing day by the sea. Take a refreshing swim in the azure waters or simply bask in the warm sunshine while sipping on a refreshing drink from one of the beachside cafes.
7. Belek Mosque
A visit to Belek is incomplete without exploring its cultural and religious heritage. The Belek Mosque, also known as the Belek Central Mosque, is a beautiful place of worship that showcases Ottoman-style architecture. Admire the intricate designs and decorations as you step inside this peaceful sanctuary. Visitors are welcome to observe the prayers or simply take a moment for quiet reflection.
8. Garden of Tolerance
Located just outside of Belek, the Garden of Tolerance is a unique and inspiring attraction that promotes harmony among different cultures and religions. This peaceful garden features various sections representing different faiths, including a mosque, church, and synagogue. Take a leisurely stroll through the garden, appreciating the beauty of the surrounding landscape and the message of unity it conveys.
9. Cornelia Golf Club
Golf enthusiasts will be delighted to visit the renowned Cornelia Golf Club in Belek. This prestigious golf course offers a challenging yet enjoyable experience for players of all skill levels. Surrounded by stunning natural scenery, including pine forests and rolling hills, the course provides a picturesque backdrop for a memorable round of golf. After your game, relax at the club's facilities, including a restaurant and a pro shop.
10. Kurşunlu Han
Step into history at Kurşunlu Han, a traditional caravanserai located near Belek. This centuries-old inn once served as a resting place for merchants traveling along the Silk Road. Today, it stands as a cultural heritage site and showcases the architectural beauty of Ottoman-style caravanserais. Explore the courtyards, arches, and vaulted halls, and imagine the bustling trade that once took place within these walls.
11. Belek Town Square
Experience the vibrant atmosphere of Belek by visiting its central town square. This bustling hub is filled with shops, cafes, and restaurants, making it the perfect place to immerse yourself in the local culture. Browse through boutique stores for unique souvenirs, sip on a traditional Turkish tea at a sidewalk cafe, or indulge in delicious local cuisine at one of the many eateries. The town square also hosts various cultural events and live performances, adding to its lively ambiance. A must-see places to visit in Belek.
12. Carya Golf Club
Another fantastic golfing destination in Belek is the Carya Golf Club. Known for its distinctive heathland style, this championship golf course offers a challenging and memorable experience for golfers. The course features beautifully designed holes, lush fairways, and strategic bunkers, providing an enjoyable game for both beginners and experienced players. Take advantage of the club's top-notch facilities and enjoy a round of golf amidst breathtaking natural surroundings.
13. Belek Bazaar
For a taste of local culture and a vibrant shopping experience, head to the Belek Bazaar. This bustling marketplace is a treasure trove of traditional goods, handmade crafts, and local products. Stroll through the vibrant stalls and immerse yourself in the sights, sounds, and aromas of the bazaar. From colorful textiles and spices to unique souvenirs and traditional Turkish delicacies, the Belek Bazaar offers something for everyone. Engage in friendly haggling with the friendly local vendors and find the perfect memento to remember your time in Belek.
14. Duden Waterfalls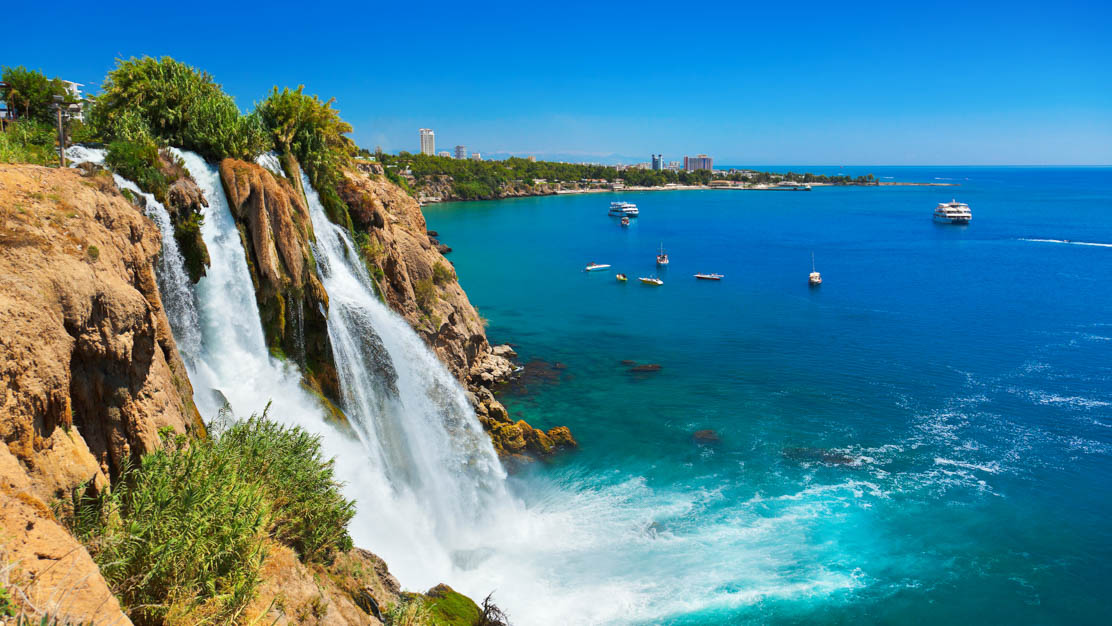 Although not located directly in Belek, a visit to the nearby Duden Waterfalls is well worth the journey. Just a short drive from Belek, these magnificent waterfalls are a natural wonder that will leave you in awe. Marvel at the cascading water as it plunges into the turquoise sea below. Take a walk along the well-maintained pathways and enjoy the refreshing mist that fills the air. Capture stunning photographs and create unforgettable memories in this breathtaking natural setting.
15. Antalya Old Town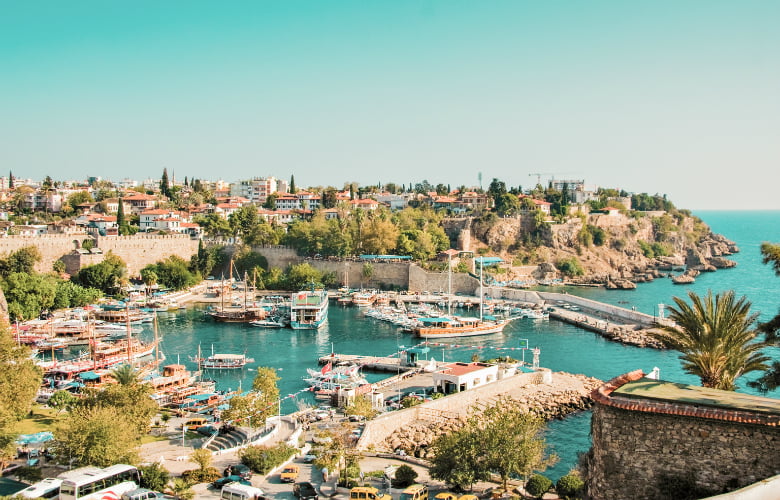 Venture into the enchanting streets of Antalya's Old Town, known as Kaleici. Wander through the narrow alleys lined with Ottoman-era houses, visit historical sites like Hadrian's Gate and the Antalya Museum, and experience the vibrant atmosphere of the city.
Conclusion
Belek, with its blend of natural beauty, historical sites, and modern attractions, offers a diverse range of experiences for visitors. From exploring ancient ruins and witnessing dolphin shows to enjoying world-class golf courses and indulging in vibrant shopping experiences, Belek has something to cater to every interest. So, when you're planning your next trip to Antalya, be sure to include Belek in your itinerary and embark on a journey of discovery and enjoyment in this captivating destination.