If you're looking to indulge in some retail therapy during your visit to Belek, you're in for a treat. This vibrant resort town offers a variety of shopping opportunities, from local markets to modern shopping centers. Whether you're seeking unique souvenirs, stylish fashion, or traditional Turkish products, Belek has something for everyone. Here's a guide to the best places to go shopping in Belek, what to buy, and some helpful advice to make your shopping experience memorable.
Best Areas & Places to Shop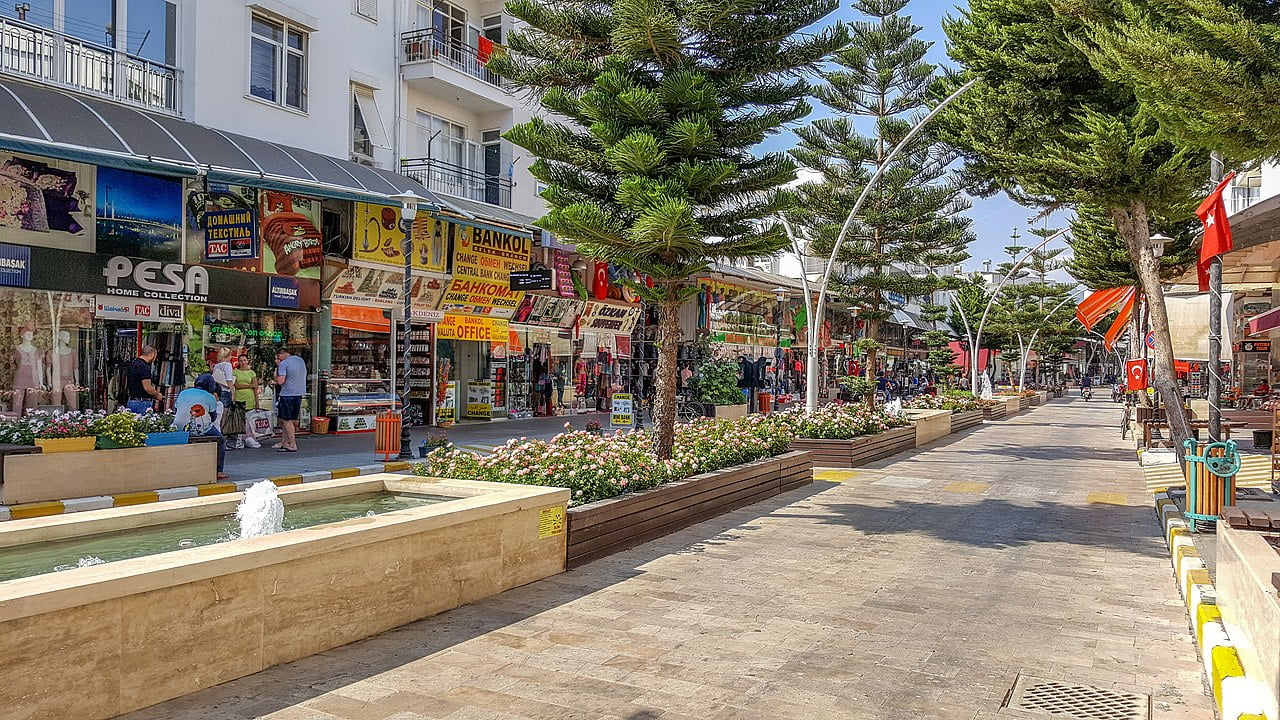 1. Belek Bazaar
The Belek Bazaar is a bustling marketplace that offers a taste of traditional Turkish shopping. Here you'll find a vibrant atmosphere filled with colorful stalls and vendors selling a wide range of goods. From clothing and accessories to spices, ceramics, and leather goods, the Belek Bazaar is a treasure trove of unique finds. Don't forget to haggle for the best prices and immerse yourself in the lively ambiance of this authentic Turkish shopping experience.
2. FORSAMALL Shopping Center Belek
Located in the heart of Belek, FORSAMALL Shopping Center is a modern and vibrant shopping complex that caters to both locals and tourists. Offering a diverse range of stores, entertainment options, and dining experiences, FORSAMALL is the go-to destination for a satisfying shopping spree in Belek. Let's explore what this shopping center has to offer.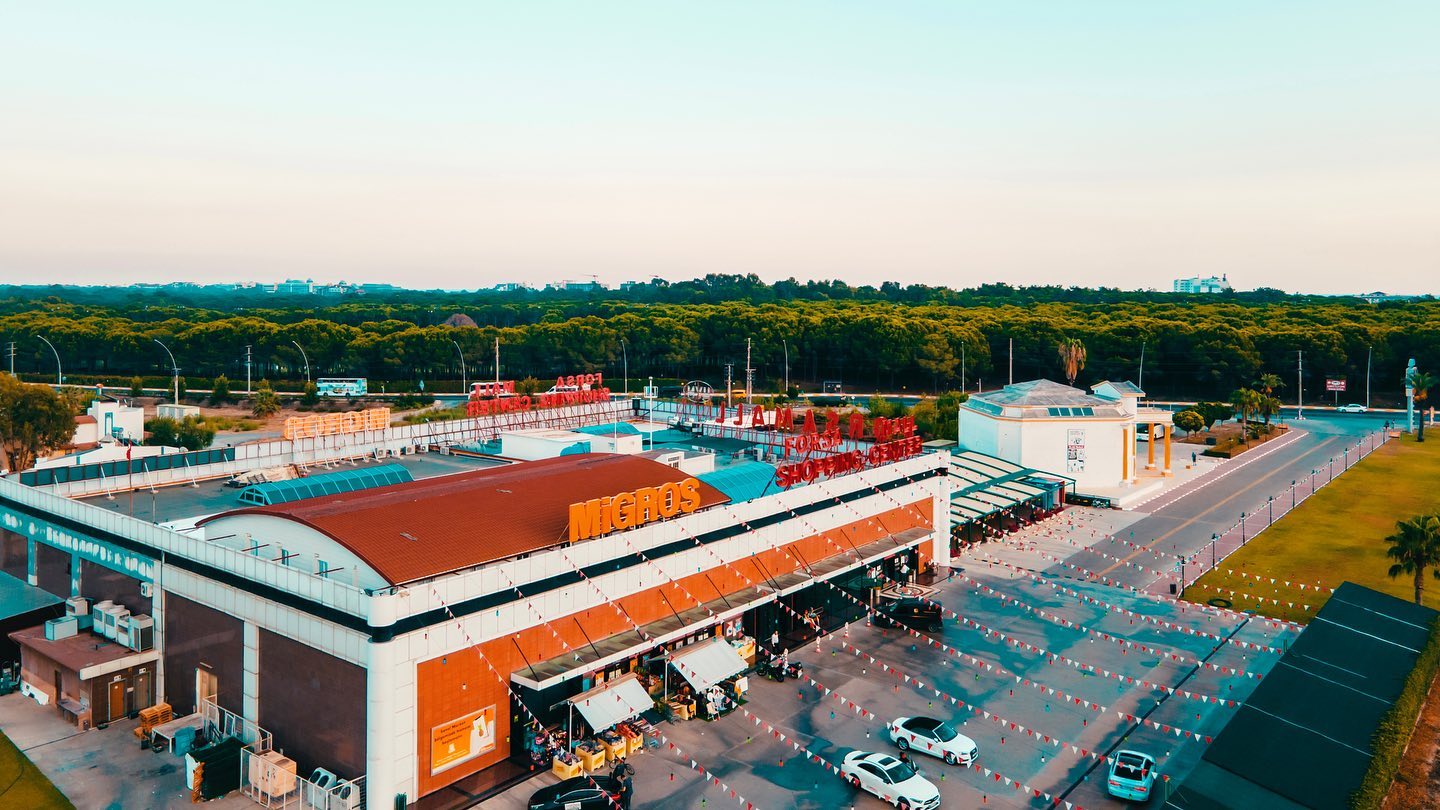 FORSAMALL Shopping Center boasts a contemporary and inviting atmosphere, making it a perfect place to indulge in retail therapy. Whether you're in search of fashion, electronics, beauty products, or home goods, you'll find a wide variety of stores to cater to your needs. The shopping center is designed to provide a seamless and enjoyable shopping experience for visitors of all ages.
---
No Regrets Booking Advice
---
Fashion and Apparel
Fashion enthusiasts will be delighted by the extensive range of clothing stores and boutiques at FORSAMALL. From international brands to local designers, you'll discover the latest fashion trends, stylish outfits, and accessories to update your wardrobe. Whether you're in need of casual wear, formal attire, or beachwear, the fashion stores at FORSAMALL have you covered.
Electronics and Gadgets
Tech-savvy shoppers will appreciate the presence of electronic stores offering the latest gadgets, smartphones, laptops, and home appliances. Whether you're looking for a new phone, a state-of-the-art camera, or innovative smart home devices, you'll find a range of options to suit your preferences and budget. Knowledgeable staff are on hand to assist you with any inquiries or product recommendations.
Beauty and Cosmetics
Indulge in a pampering session by exploring the beauty and cosmetics stores at FORSAMALL. Discover a wide selection of skincare products, makeup, fragrances, and hair care essentials from renowned international brands. Whether you're looking for a specific item or seeking professional advice, the beauty stores offer a delightful shopping experience for all beauty enthusiasts.
Home Goods and Decor
Enhance your living space with a visit to the home goods and decor stores at FORSAMALL. From furniture and lighting fixtures to decorative items and kitchenware, you'll find everything you need to create a stylish and comfortable home. Browse through the various stores to find unique and tasteful pieces that reflect your personal style.
Shopping at The Land of Legends Shopping Avenue
The Land of Legends in Antalya not only offers thrilling attractions and entertainment but also provides a unique shopping experience at The Land of Legends Shopping Avenue. This shopping mall within the resort complex is a haven for fashion enthusiasts, souvenir hunters, and those seeking a delightful retail therapy session.
A Shopper's Paradise
The Land of Legends Shopping Avenue is a vibrant and lively shopping destination that offers a diverse range of shops, boutiques, and stores. With its elegant architecture and picturesque surroundings, the shopping mall provides a charming atmosphere for visitors to enjoy a relaxed shopping experience. The avenue is designed to resemble a picturesque Mediterranean town, complete with colorful facades, cobblestone streets, and charming storefronts.
Fashion and Apparel
Fashion lovers will be delighted with the selection of international and local clothing brands available at The Land of Legends Shopping Avenue. From trendy swimwear and resort wear to stylish clothing for men, women, and children, you'll find an array of options to update your wardrobe. Whether you're looking for high-end designer labels or affordable yet fashionable outfits, the shopping mall has something for everyone.
Souvenirs and Gifts
For those seeking unique souvenirs and gifts to commemorate their visit to The Land of Legends, the shopping avenue offers a variety of shops specializing in local crafts, Turkish delights, traditional ceramics, and more. Explore the stores and browse through the colorful displays to find the perfect memento to take home. Whether it's a beautifully handcrafted item or a delectable treat, you'll find plenty of options to choose from.
Accessories and Jewelry
Complete your look with a visit to the accessory and jewelry shops at The Land of Legends Shopping Avenue. Discover a dazzling array of accessories, including handbags, sunglasses, hats, and footwear, to complement your style. If you're looking for a special piece of jewelry, you'll find an impressive collection of exquisite designs, from contemporary pieces to traditional Turkish craftsmanship.
3. Local Markets
Exploring the local markets in and around Belek is a must-do for any shopping enthusiast. These markets offer a glimpse into the vibrant Turkish culture and provide an opportunity to discover unique products and interact with friendly locals. Here are some popular markets to check out:
Manavgat Market
Situated in the town of Manavgat, this market is one of the largest in the region. Held every Monday and Thursday, it features a vast array of products, from textiles and handicrafts to spices and local delicacies. This traditional Turkish market is a shopaholic's haven, offering a wide range of goods, local products, and authentic Turkish experiences. Get ready to immerse yourself in the vibrant atmosphere of the Manavgat Bazaar and discover the treasures it holds.
Antalya Old Town Market
If you're willing to venture a bit farther, the historic city of Antalya has a vibrant market scene in its Old Town. Here you'll find a mix of traditional and modern shops selling everything from spices and sweets to jewelry and clothing.
What to Buy
When it comes to shopping in Belek, there are certain traditional Turkish products that are worth seeking out. Consider picking up these unique items as souvenirs or gifts:
Turkish Delight
This sweet treat is a beloved Turkish specialty. Indulge in a variety of flavors, from classic rose and pistachio to exotic combinations like pomegranate and coconut.
Spices and Tea
Turkish cuisine is renowned for its rich flavors, and you can bring a taste of Turkey home with you by purchasing authentic Turkish spices and teas. Explore the aromatic spice markets and choose from an array of blends and varieties.
Carpets and Kilims
Turkey is famous for its exquisite carpets and kilims. These intricately woven textiles make for stunning additions to your home decor. Look for reputable rug shops that offer high-quality, handcrafted pieces.
Ceramics and Pottery
Turkish ceramics are renowned for their beautiful designs and vibrant colors. From decorative plates and bowls to traditional Turkish coffee sets, you'll find an array of ceramic treasures to adorn your home.
Shopping Tips and Advice
To make the most of your shopping experience in Belek, consider the following tips and advice:
Research and Compare
Before making any purchases, take some time to research the items you're interested in buying. Compare prices and quality to ensure you're getting the best deal. This is especially important when buying higher-value items like carpets or jewelry.
Bargain with Confidence
Bargaining is a common practice in Turkish markets and bazaars. Don't be afraid to negotiate the price, but do so with respect and a friendly attitude. Remember, it's all part of the experience, and you may be able to secure a better deal by haggling.
Authenticity and Quality
When buying traditional Turkish products, such as carpets, ceramics, or spices, it's important to ensure their authenticity and quality. Look for reputable sellers and ask about the origin and craftsmanship of the items. Authentic products may come with a certificate of authenticity, and reputable shops will provide guarantees.
Enjoy the Experience
Shopping in Belek is not just about acquiring goods; it's about immersing yourself in the local culture and enjoying the experience. Take the time to interact with vendors, learn about their products, and embrace the vibrant atmosphere of the markets. Remember, it's not just what you buy, but the memories you create along the way.
Happy Shopping in Belek!
With its diverse shopping scene and a wide range of unique products, Belek offers an exciting opportunity to indulge in a memorable shopping experience. From bustling bazaars to modern shopping centers, you'll find something to suit every taste and budget. Embrace the vibrant atmosphere, bargain with confidence, and discover the treasures that await you in this charming Turkish town. Happy shopping!