Welcome to Kingdom of Sea Kemer, an enchanting paradise that offers both children and adults an active entertainment experience, magical adventures, and a joy-filled atmosphere like no other. Here, you'll find yourself immersed in the magnificent underwater kingdom of Poseidon, the Lord of the Seas.
What to Expect?
Located on the picturesque Mediterranean coastline, within the grounds of the five-star Miarosa Kemer Beach Hotel, this aquatic wonderland is a must-visit destination during your Kemer holiday. The park, situated near Kemer, is approximately 49 km away from the city center of Antalya. Kingdom of Sea in Kemer is Europe's largest underwater park, brought to life through the collaboration of Turkish firms as well as companies from the Netherlands and Spain.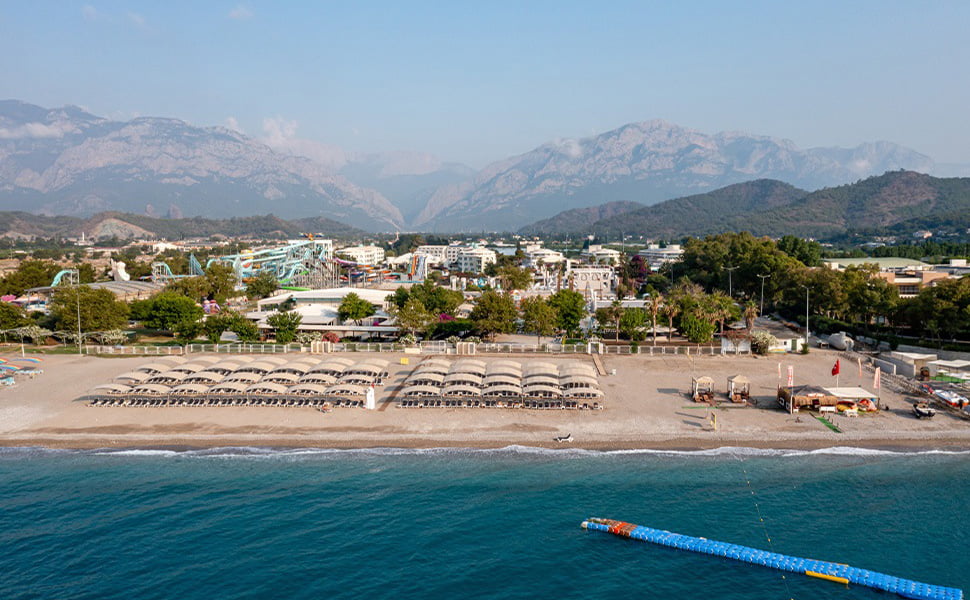 The grand opening of this 47,000-square-meter complex took place in 2022. The park, coupled with the five-star hotel, offers an array of active entertainment, magical adventures, and an extraordinary atmosphere that will delight both children and adults alike. Prepare to immerse yourself in the magnificent underwater kingdom of Poseidon.
Discover an Unforgettable Adventure
Embark on an incredible adventure as you explore the awe-inspiring wonders of Kingdom of Sea. This vast complex, which will captivate your imagination, features a massive aquarium filled with seawater, creating the illusion of a swimming pool within it. It's here that you'll encounter the rich underwater world and its inhabitants.
---
No Regrets Booking Advice
---
The curious fish of rivers, seas, and oceans will allow you to observe them up close. You'll be surprised by the friendliness of rays and sharks as they swim beside you, showcasing their gentle nature. Each aquarium and pool has its own unique characteristics, offering a truly immersive experience.
Explore the Themed Zones
Kingdom of Sea is divided into various themed zones that will transport you to a world of wonder and delight. The park's attractions include captivating underwater streets, water arches, caves, basilicas, temples, amphitheaters, and columns, all designed to mesmerize visitors with their beauty.
Perge Pool
Step into the Perge Pool, where ancient ruins are submerged underwater, creating a breathtaking scene reminiscent of the historical city of Perge. Explore the remnants of a bygone era as you swim among these submerged treasures.
Aspendos Pool
Discover the Aspendos Pool, inspired by the ancient Aspendos Theater. This impressive pool showcases the grandeur of the amphitheater, allowing you to marvel at the majestic architecture while surrounded by the tranquility of the water.
Tropic Pool
Escape to the Tropic Pool, a vibrant and tropical oasis. This lively zone offers a delightful blend of lush greenery, cascading waterfalls, and exotic marine life, creating a captivating atmosphere that will transport you to a tropical paradise.
Shark Pool
Encounter the awe-inspiring inhabitants of the Shark Pool. Marvel at these majestic creatures as they gracefully swim through the crystal-clear waters. Get a closer look at their powerful presence and appreciate their beauty and elegance.
Vatoz Pool
Enter the Vatoz Pool and witness the enchanting world of colorful and friendly seahorses. These delicate creatures will captivate your heart as they gracefully navigate through their aquatic habitat.
Infinity Pool
Experience the tranquility of the Infinity Pool, where the water seems to blend seamlessly with the horizon. Relax in this serene environment, enjoying the stunning views and the sense of endless possibilities.
Aqualand and Waterland
Indulge in thrilling water adventures at Aqualand and Waterland. These dynamic zones offer exhilarating water slides, splash pools, and water-based activities that guarantee hours of fun and excitement for visitors of all ages.
Quiet River
Find serenity along the banks of the Quiet River. Take a leisurely float along its gentle currents, allowing the peaceful ambiance and picturesque surroundings to wash away your worries.
Maldive Beach and Sea Beach
Unwind on the pristine shores of Maldive Beach and Sea Beach. Bask in the sun, feel the soft sand between your toes, and take refreshing dips in the inviting turquoise waters. Enjoy the ultimate beach experience right within the Kingdom of Sea.
Plan Your Visit to Kingdom of Sea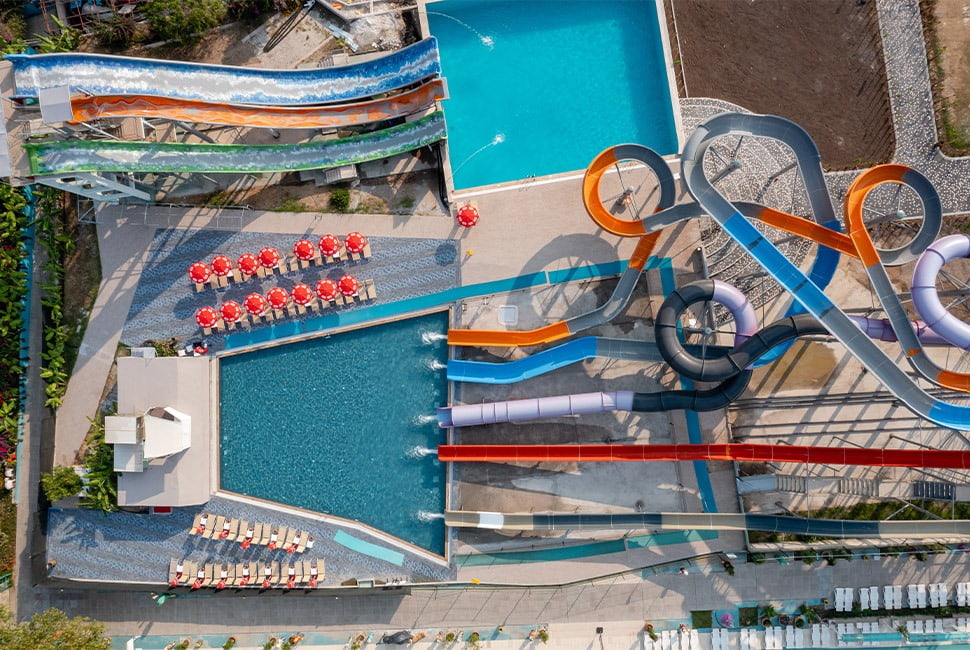 Kingdom of Sea in Kemer offers a unique and unforgettable experience for visitors of all ages. Whether you're seeking adventure, relaxation, or a combination of both, this remarkable attraction promises to exceed your expectations. Prepare to be amazed by the wonders of the underwater world and create cherished memories that will last a lifetime.