Welcome to Dolusu Water Park, an aquatic paradise nestled in the heart of Kiris, Kemer. If you're seeking a thrilling and refreshing escape from the scorching summer heat, look no further! Dolusu Water Park promises a day of excitement, laughter, and endless water-based adventures for visitors of all ages. Join us as we explore the highlights, attractions, and unforgettable experiences awaiting you at this captivating water park.
Dive into Fun and Adventure: The Thrilling Attractions of Dolusu Water Park
1. Waterslides Galore
Prepare to unleash your inner thrill-seeker as Dolusu Water Park boasts an impressive selection of waterslides catering to all levels of adventure. Get your adrenaline pumping as you twist and turn down high-speed slides, scream with excitement on the multi-lane racer slides, or enjoy a more relaxed descent on the family-friendly slides.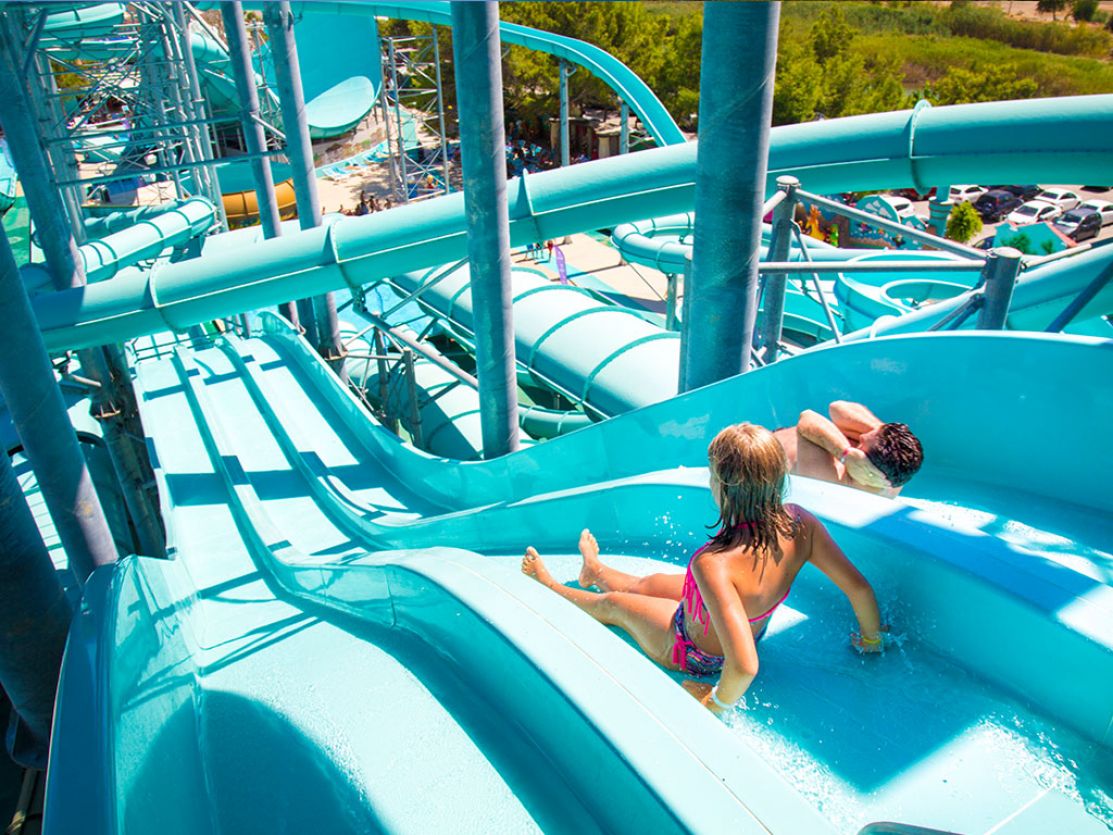 2. Wave Pool
Dreaming of riding the waves without venturing out to the open sea? Dolusu Water Park's wave pool offers the perfect solution. Dive into the refreshing water and experience the sensation of being carried by gentle waves. It's an excellent spot for both relaxation and fun-filled water activities.
3. Lazy River
If you're looking for a more leisurely experience, hop on a tube and embark on a relaxing journey along the Lazy River. Drift lazily downstream, bask in the warm sunshine, and let the gentle current carry you away. It's the ideal way to unwind and enjoy the serene surroundings of the park.
4. Kids' Area
---
No Regrets Booking Advice
---
Dolusu Water Park ensures that younger visitors have their fair share of fun and excitement. The dedicated kids' area features a range of water attractions, including mini slides, splash pads, and interactive play structures. Watch as your little ones splash and giggle, creating unforgettable memories of their own.
Services and Facilities
To enhance your visit and ensure a seamless experience, Dolusu Water Park offers a range of services and facilities for your convenience:
Restaurants and Cafes: Refuel and recharge at the park's on-site restaurants and cafes, offering a variety of delicious snacks, refreshing beverages, and satisfying meals.
Locker Rental: Safely store your belongings in lockers available for rent, providing peace of mind while you make a splash and enjoy the water park's attractions.
Sunbeds and Umbrellas: Find a comfortable spot to relax and soak up the sun on the provided sunbeds and umbrellas scattered throughout the park.
Changing Rooms and Showers: Freshen up and change into dry clothes at the park's convenient changing rooms and showers.
Tips for a Fantastic Day at Dolusu Water Park
To make the most of your visit to the park, consider the following tips:
Arrive Early: Beat the crowds by arriving early in the day, allowing you to enjoy the attractions with shorter queues and more availability.
Sun Protection: Don't forget to apply sunscreen generously and regularly throughout the day. Bring hats, sunglasses, and lightweight clothing to shield yourself from the sun's rays.
Comfortable Footwear: While flip-flops or sandals are suitable for most areas, consider wearing water shoes or comfortable sneakers for activities that require more support.
Bring Essentials: Pack a beach towel, extra clothing, and a waterproof bag for your belongings. Additionally, don't forget to bring your camera or smartphone to capture the exciting moments.
Stay Hydrated: It's essential to stay hydrated throughout the day. Carry a reusable water bottle and take advantage of the drinking water fountains available within the park.
Getting to Dolusu Water Park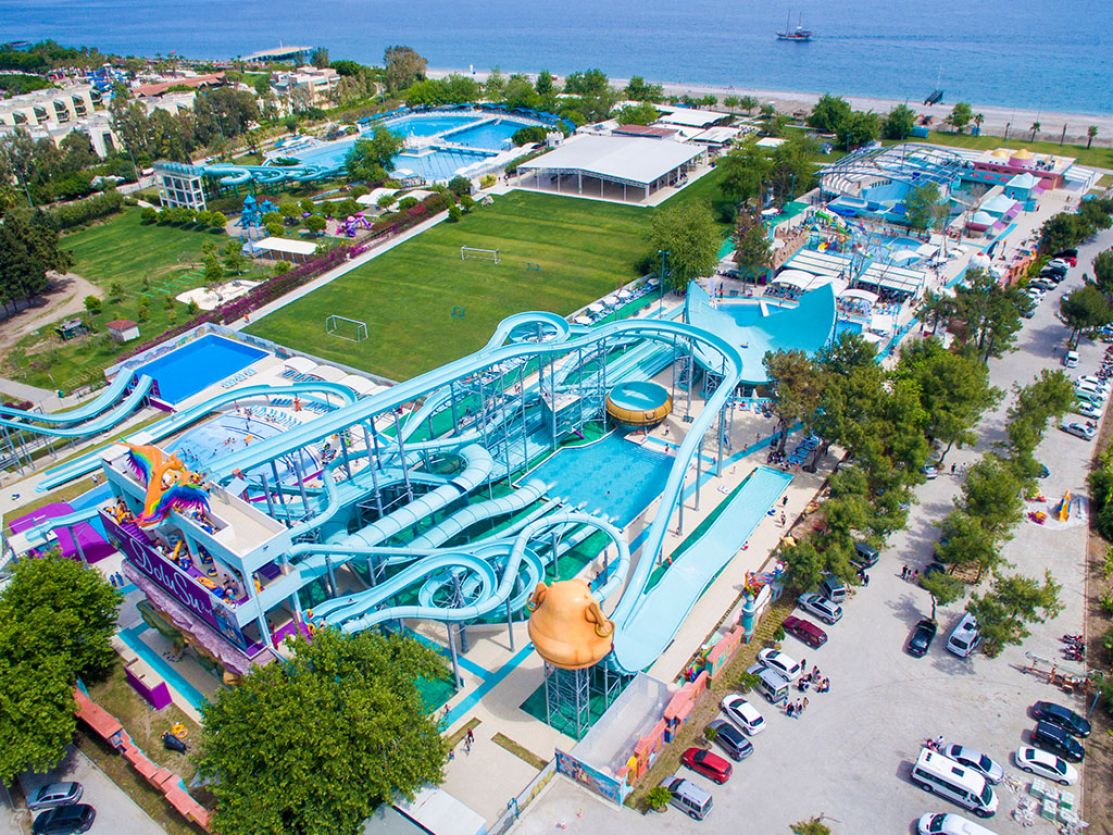 By Car: If you're driving, you can easily access Dolusu Water Park by following the signs along the main roads in Kemer. The park offers ample parking facilities for your convenience.
Public Transportation: Kemer has a well-connected public transportation network, and you can take a dolmuş (shared minibus) or a taxi from your accommodation to reach Dolusu Water Park.
Plan Your Visit to Dolusu Water Park
Dolusu Water Park in Kiris, Kemer, promises a day filled with laughter, adventure, and cherished memories for the whole family. With its array of thrilling attractions, dedicated kids' area, and convenient facilities, it's an ideal destination for a fun-filled day under the sun.
So, pack your swimwear, gather your loved ones, and embark on an unforgettable aquatic adventure here. Get ready to make a splash and create memories that will last a lifetime!