Antalya, located on the Mediterranean coast of southwestern Turkey, is a popular destination for tourists and expats looking to invest in real estate. With its beautiful beaches, ancient ruins, and stunning landscapes, it's no surprise that Antalya's real estate market is booming. However, finding the right property can be a challenge, especially if you're a foreigner. That's why we've put together a list of the best real estate websites to help you find your dream home in Antalya.
How to Understand a Property Website is a Good and Trusted One
Before we dive into the list, it's important to understand how to distinguish a good and trusted property website. Here are a few things to look for:
User-Friendly Interface: A good property website should be easy to navigate, with clear categories and filters to help you find the right property.
Updated Listings: Make sure the website is frequently updated with new and accurate listings.
Professional Photos and Descriptions: High-quality photos and detailed descriptions of the properties are essential for making an informed decision.
Verified Agents: Look for websites that work with verified agents to ensure the legitimacy of the properties.
Best Real Estate Websites to Find Property for Sale in Antalya Region as a Foreigner
Now that you know what to look for in a good property website, let's take a look at the best real estate websites to find property for sale in Antalya.
1. Antalya Homes
Antalya Homes ® is one of the largest real estate companies in Antalya, offering a wide range of properties for sale. Their website is user-friendly, with clear categories and filters to help you find your dream home. They also provide detailed information about each property, including photos, floor plans, and videos, so you can get a feel for the property before scheduling a visit. Additionally, they offer a team of multilingual agents to help you through the buying process.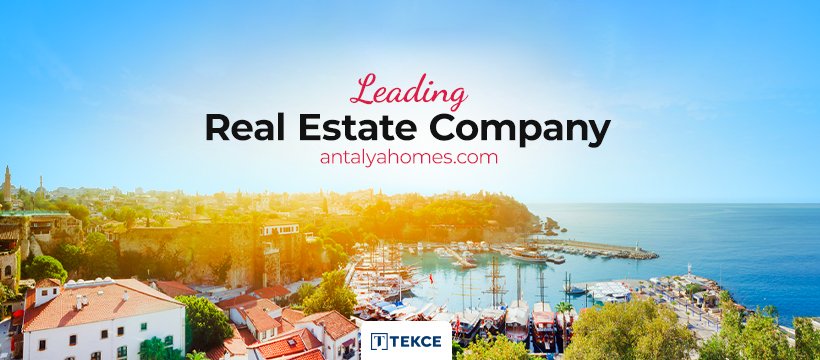 They operate since 2004, also has brands Istanbul Homes, Trabzon Homes, Bursa Homes and Spain Homes. They can assist you throughout your journey of finding your dream home in Istanbul. Their team of experts is committed to making your property buying experience hassle-free and enjoyable.
They have a multicultural structure with a team of more than 100-people from 17 different countries. Their team speak more than 20 different languages including English, Turkish, Dutch, Swedish, Russian, German, French, Arabic, Persian, Chinese, Spanish, Pashto, Urdu, Punjabi, etc. You can get recommendation and find your property in Antalya with the "Best Price Guarantee".