Welcome to Alanya Aqua Fun City, the ultimate destination for an unforgettable day of fun and excitement in the beautiful coastal city of Alanya, Antalya. This entertainment haven offers a wide range of activities and facilities that will keep visitors of all ages entertained and enthralled throughout the day. Get ready to dive into a world of adventure, laughter, and thrilling experiences that will make your Alanya holiday truly memorable!
Unleash Your Inner Adventurer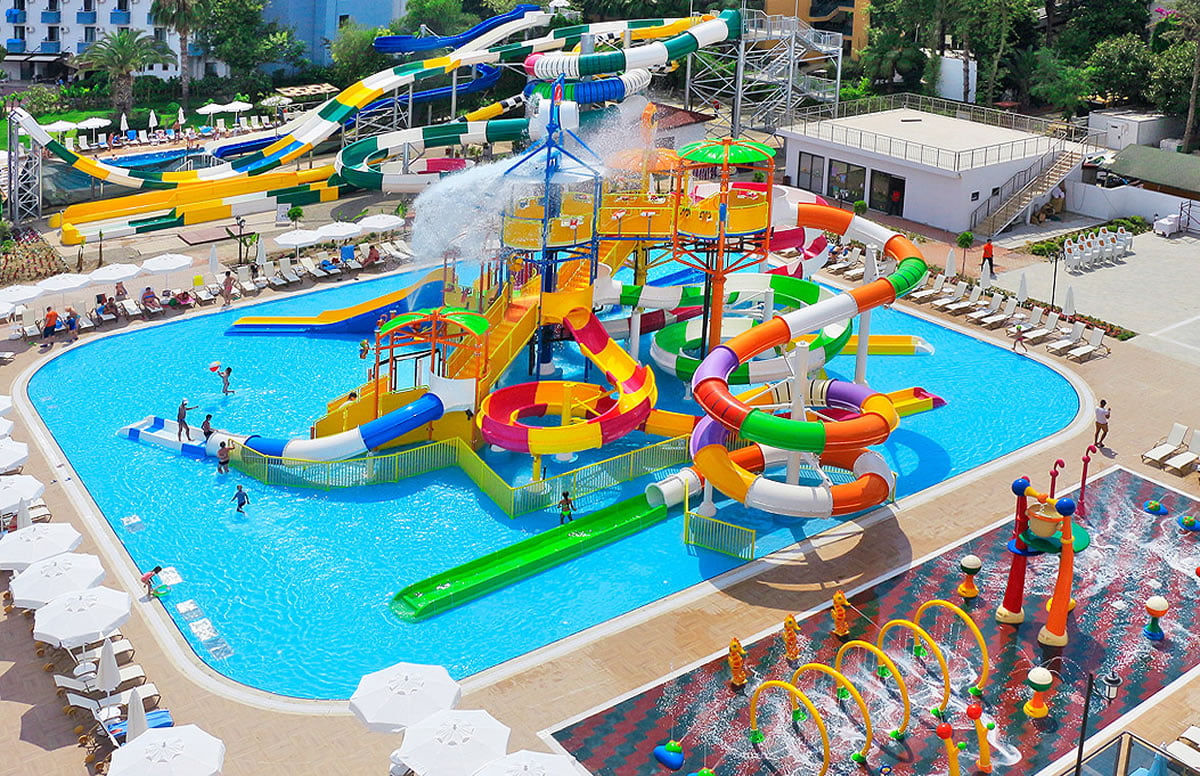 At Alanya Aqua Fun City, there's something for everyone. Whether you're a thrill-seeker, a water lover, or simply looking to relax and unwind, this entertainment center has it all. Let's take a closer look at the exciting attractions and activities that await you:
Water Slides Galore
Get your heart racing as you experience the exhilarating water slides at Aqua Fun City. From the twisting and turning Blackhole slide to the wild and speedy Aqua tubing, prepare for an adrenaline-pumping adventure.
Don't miss the Rafting Slide, Wide slide, and Babyslide Bob Paradise for thrilling experiences tailored to all age groups. And for the ultimate slide experience, conquer the Aqua Tower and feel the rush as you make your way down its twisting turns.
Spray Action Park
Cool off from the sun's rays in the fabulous Spray Action Park, a multi-level water playground designed specifically for children. Watch as their faces light up with joy as they splash and play in the refreshing water. With interactive features, water games, and plenty of surprises, this park guarantees endless hours of fun for the little ones.
---
No Regrets Booking Advice
---
Amusement Park/Fun Fair
Step into the magical world of the Amusement Park, where laughter and excitement fill the air. Take a spin on the Bumper-boats, sway on the Pirate Ship, and enjoy panoramic views from the Ferris Wheel. Let the Carousel whisk you away to childhood memories, and experience the thrill of a lifetime on the Rollercoaster. For the little aviators, the plane ride offers an exciting adventure in the sky.
Outdoor Adventure Park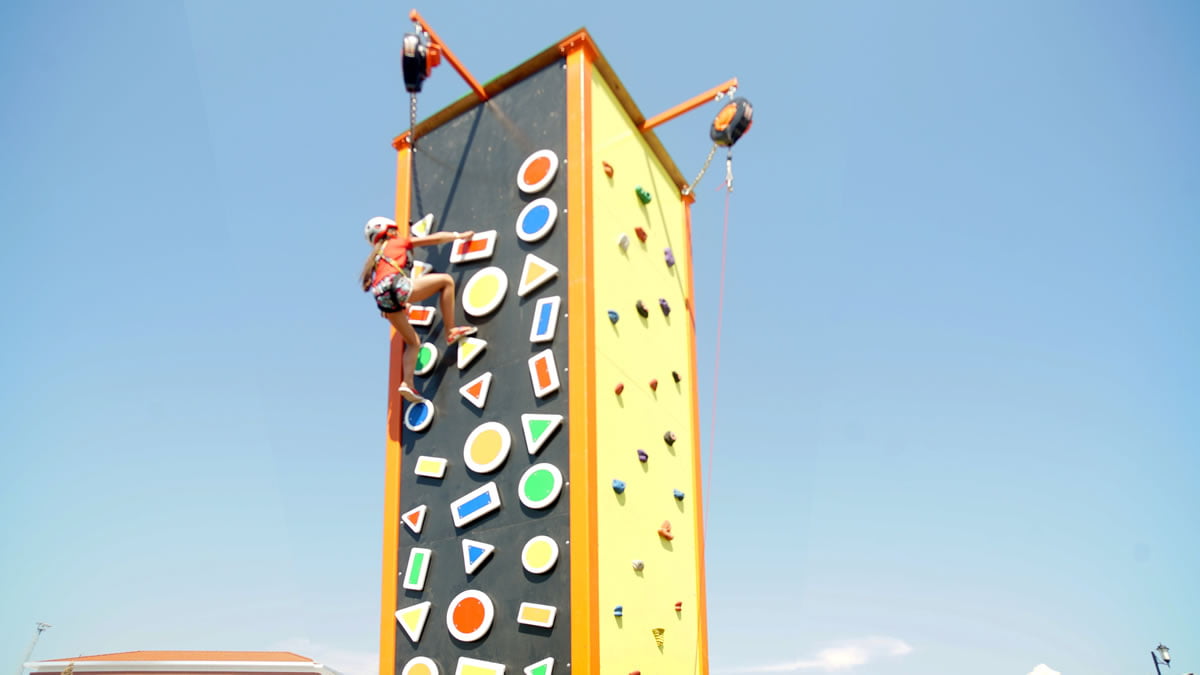 Challenge yourself at the Outdoor Adventure Park, where a 28-obstacle course awaits. Test your strength, agility, and problem-solving skills as you navigate through climbing towers, rope courses, and other thrilling obstacles. Push your limits and feel the exhilaration of conquering each challenge.
Relax and Rejuvenate
After a day filled with excitement, take some time to unwind and pamper yourself at the Hamam & Spa. Indulge in traditional Turkish bathing rituals, experience a relaxing massage, or simply bask in the serene ambiance of the spa. Let the cares of the world melt away as you rejuvenate your body and mind.
Refuel at the Restaurant
When hunger strikes, head to the on-site restaurant and satisfy your cravings with a variety of delicious dishes. From local specialties to international favorites, there's something to please every palate. Take a break, recharge your energy, and savor the flavors of a well-deserved meal.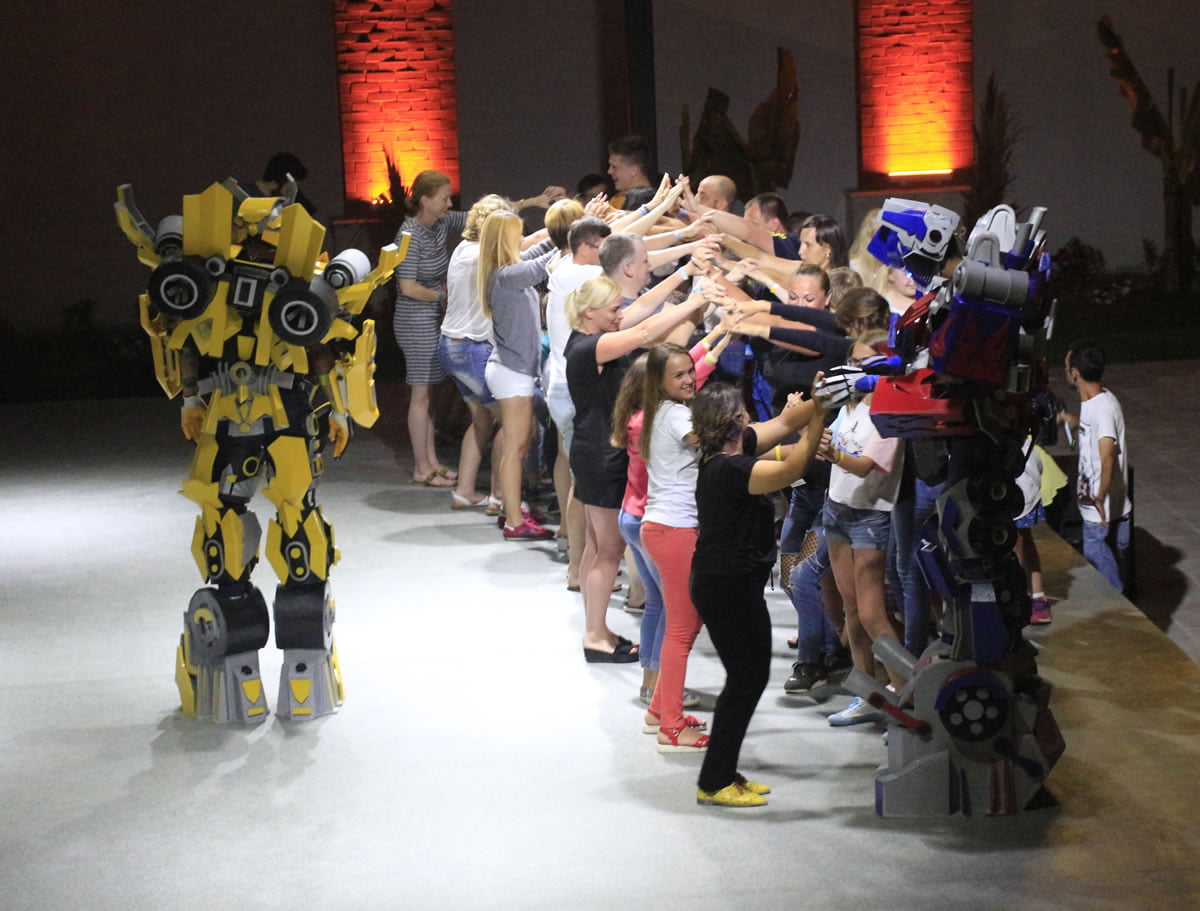 Plan Your Visit to Aqua Fun City
Location:
Alanya Aqua Fun City is conveniently located in Alanya, Antalya, making it easily accessible for both locals and tourists alike.
Opening Hours:
Aqua Fun City operates during Monday to Sunday: 10:00 AM – 6:00 PM
Please note that the operating hours may vary depending on the season and weather conditions. It's recommended to check the official website or contact the park directly for the most up-to-date information.
Admission Fees:
To enjoy the thrilling attractions and activities at Aqua Fun City, an admission fee is required. The prices may vary depending on age, time of visit, and any ongoing promotions. It's advisable to check the official website or contact the park for detailed pricing information.
Tips for a Fantastic Day at Aqua Fun City
To make the most of your visit to Aqua Fun City, consider the following tips:
Dress comfortably in swimwear or light clothing suitable for water activities.
Don't forget to bring towels, sunscreen, and a change of clothes.
Consider renting a locker to secure your belongings while you enjoy the park's attractions.
Follow the safety guidelines and instructions provided by the park staff to ensure a safe and enjoyable experience for everyone.
Capture your memories by bringing a waterproof camera or using a waterproof case for your phone.
Conclusion
Alanya Aqua Fun City is your ticket to an unforgettable day of adventure, laughter, and fun in the heart of Alanya. With its wide range of water slides, amusement park rides, outdoor adventure courses, and relaxation options, this entertainment center guarantees a fantastic time for visitors of all ages. So, gather your family and friends, dive into the excitement, and create lifelong memories at Alanya Aqua Fun City. Your Alanya holiday just got a whole lot more exhilarating!