Are you ready to escape the summer heat and embark on an exciting aquatic adventure? Look no further than Waterhill Water Park in Konyaalti, Antalya. This thrilling water park is a haven for water lovers of all ages, offering a wide array of exhilarating slides, refreshing pools, and exciting attractions. Whether you're seeking a adrenaline-pumping experience or a relaxing day under the sun, Waterhill Water Park has something for everyone. Get ready to make a splash, laugh, and create unforgettable memories at this ultimate water playground.
A Day of Endless Thrills and Excitement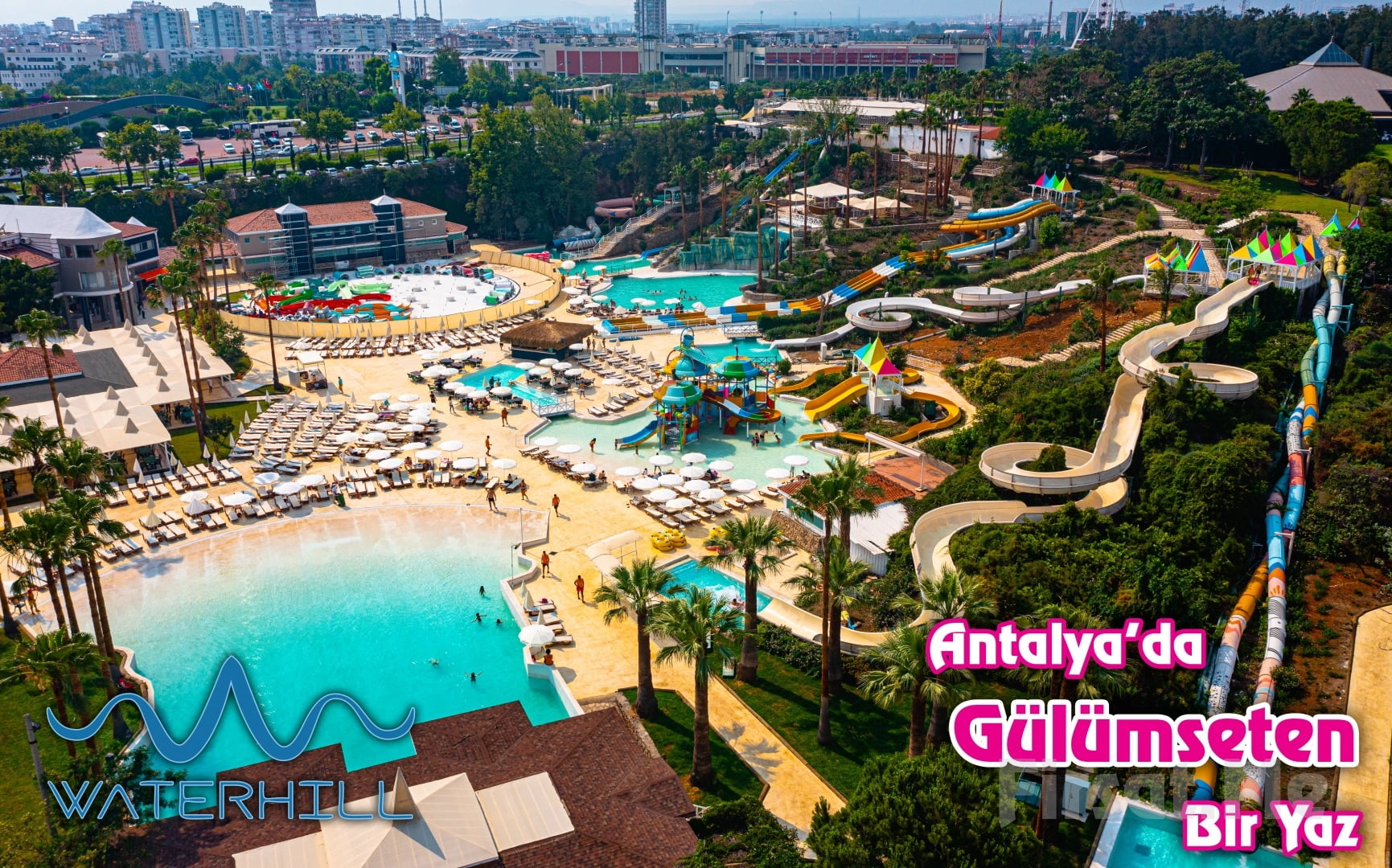 Waterslides that Make Your Heart Race
Waterhill Water Park boasts a variety of thrilling waterslides that will get your heart racing and leave you craving for more. Here are some of the must-try slides at the park:
Kamikaze Slide
Brace yourself for a high-speed plunge down a steep slide that will give you an adrenaline rush like no other. Feel the wind in your hair as you zoom down the slide, experiencing the thrill of freefall.
Twister Slide
Prepare for a twisty and turny adventure on the Twister Slide. Twist and spiral your way down this exciting slide as you navigate through unexpected curves and drops.
Black Hole Slide
Venture into the darkness and let the twists and turns of the Black Hole Slide surprise you. Experience the thrill of sliding through a enclosed tunnel with special light effects, creating an exhilarating journey into the unknown.
---
No Regrets Booking Advice
---
Splash and Play in the Pools
Waterhill Water Park features a variety of pools where you can splash, swim, and cool off. Here are some of the pools you can enjoy:
Wave Pool
Experience the sensation of being in the ocean with the Wave Pool. Feel the waves crashing against you as you swim or float on your inflatable tube, creating a fun and dynamic atmosphere.
Lazy River
Take a relaxing journey along the Lazy River, where you can unwind and enjoy the gentle current. Grab a float and let the river carry you through lush landscapes and waterfalls, providing a peaceful and enjoyable escape.
Children's Pool
Designed especially for the little ones, the Children's Pool offers a safe and playful environment for kids to splash, slide, and have a blast. With shallow waters, mini-slides, and interactive water features, the Children's Pool ensures endless fun for the young adventurers.
Family-Friendly Attractions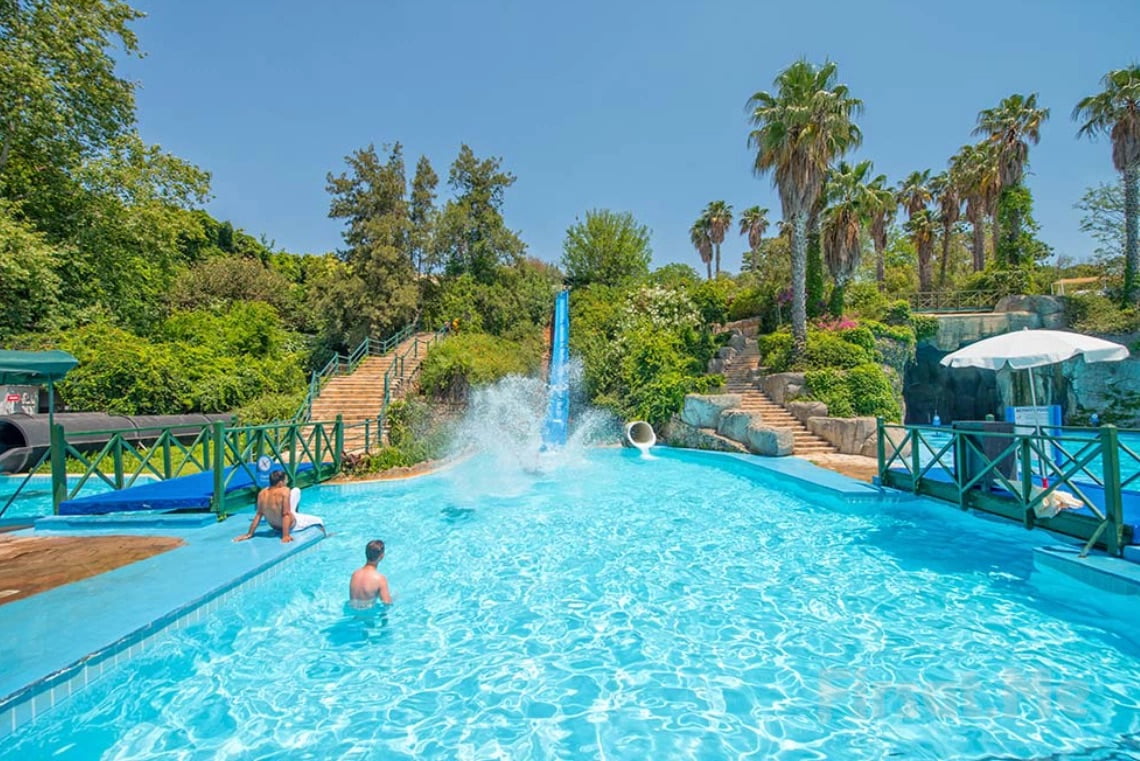 Waterhill Water Park caters to families, ensuring that everyone can have a memorable and enjoyable day. Here are some family-friendly attractions you can experience:
Family Rafting Slide
Gather your loved ones and hop onto a large inflatable raft for a thrilling ride down the Family Rafting Slide. Laugh, scream, and bond as you navigate twists, turns, and splashes together.
Aquaplay Area
Let the kids' imagination run wild in the Aquaplay Area, a water playground filled with interactive water cannons, tipping buckets, and mini-slides. Watch as they giggle and explore the watery wonderland, creating unforgettable moments of joy.
Amenities and Services for a Convenient Visit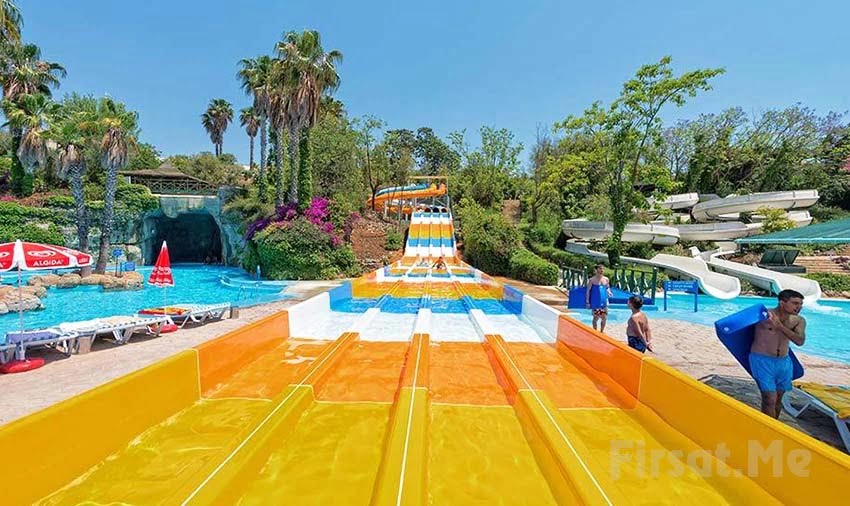 Dining Options
After a day of splashing and sliding, you're bound to work up an appetite. Waterhill Water Park offers a range of dining options to satisfy your cravings. Whether you're in the mood for a quick snack, a refreshing drink, or a full meal, you'll find plenty of choices within the park. Grab a juicy burger, indulge in a refreshing ice cream cone, or savor a delicious slice of pizza. The dining options at Waterhill Water Park ensure that you stay fueled and energized throughout your adventure.
Relaxation Areas
If you're looking for some relaxation and downtime, Waterhill Water Park has you covered. Take a break from the excitement and unwind in the designated relaxation areas. Stretch out on a sun lounger, bask in the warm sun, and enjoy a moment of tranquility. Catch up on your favorite book, sip a cold drink, or simply close your eyes and let the sounds of laughter and splashing create a soothing ambiance.
Planning Your Visit to Waterhill Water Park
What to Bring
To make the most of your visit to Waterhill Water Park, here are some essentials to consider packing:
Swimwear: Don't forget to pack your swimsuit or trunks so you can dive right into the water attractions.
Sunscreen: Protect your skin from the sun's rays by applying sunscreen generously throughout the day.
Towels: Bring towels to dry off after splashing in the pools or sliding down the waterslides.
Waterproof Phone Case: Capture all the fun and excitement by bringing a waterproof case for your phone or camera.
Flip Flops/Water Shoes: Comfortable footwear is essential for moving around the park and walking on wet surfaces.
Extra Clothes: Consider bringing a change of clothes for after your water adventures.
Tips for a Smooth Experience
To ensure a smooth and enjoyable visit to Waterhill Water Park, keep these tips in mind:
Arrive Early: Beat the crowds by arriving early in the morning when the park opens to make the most of your day.
Follow Safety Guidelines: Pay attention to safety instructions provided by the park staff and follow all guidelines for a safe and enjoyable experience.
Secure Your Belongings: Use lockers or designated areas to store your belongings and ensure they remain safe while you enjoy the attractions.
Take Breaks: Pace yourself and take breaks as needed. Waterhill Water Park offers plenty of shaded areas and seating where you can rest and recharge.
Conclusion: Dive into Adventure at Waterhill Water Park
Waterhill Water Park in Konyaalti, Antalya, offers an exhilarating and refreshing escape for visitors of all ages. With its thrilling waterslides, relaxing pools, and family-friendly attractions, the park promises a day filled with laughter, excitement, and unforgettable memories. Whether you're seeking an adrenaline rush, a day of relaxation, or a fun family outing, Waterhill Water Park has it all.
So, during your visit to Antalya, don't miss the opportunity to dive into adventure at Waterhill Water Park. It's the perfect way to beat the heat, create lifelong memories, and make your Antalya holiday truly unforgettable.