The Side Museum is one of the most popular cultural attractions and points of interest in Side. The museum is housed at the Side archaeological site, in a 2nd century Roman bathhouse that was converted into a museum in 1959-1961.
What to See?
The Museum exhibits variety of artifacts and findings from the excavations made on the archaeological site.
The Three Beauties Sculpture dating back to 2nd century is a must see piece at the museum. It symbolizes the elegance, beauty and abundance, and represents Hera, Aphrodite and Athena.
Side Museum has a lovely courtyard, that was once part of the gymnasium in the ancient city. Here you can explore and admire;
Frieze columns and series containing the mythological stories of Poseidon, and the gods and goddesses were depicted with nature,
Friezes from the Roman Period,
Tomb inscriptions from the Seljuk Period,
Column bases and columns,
Sculptures, mosaic pieces, inscriptions and sarcophagi.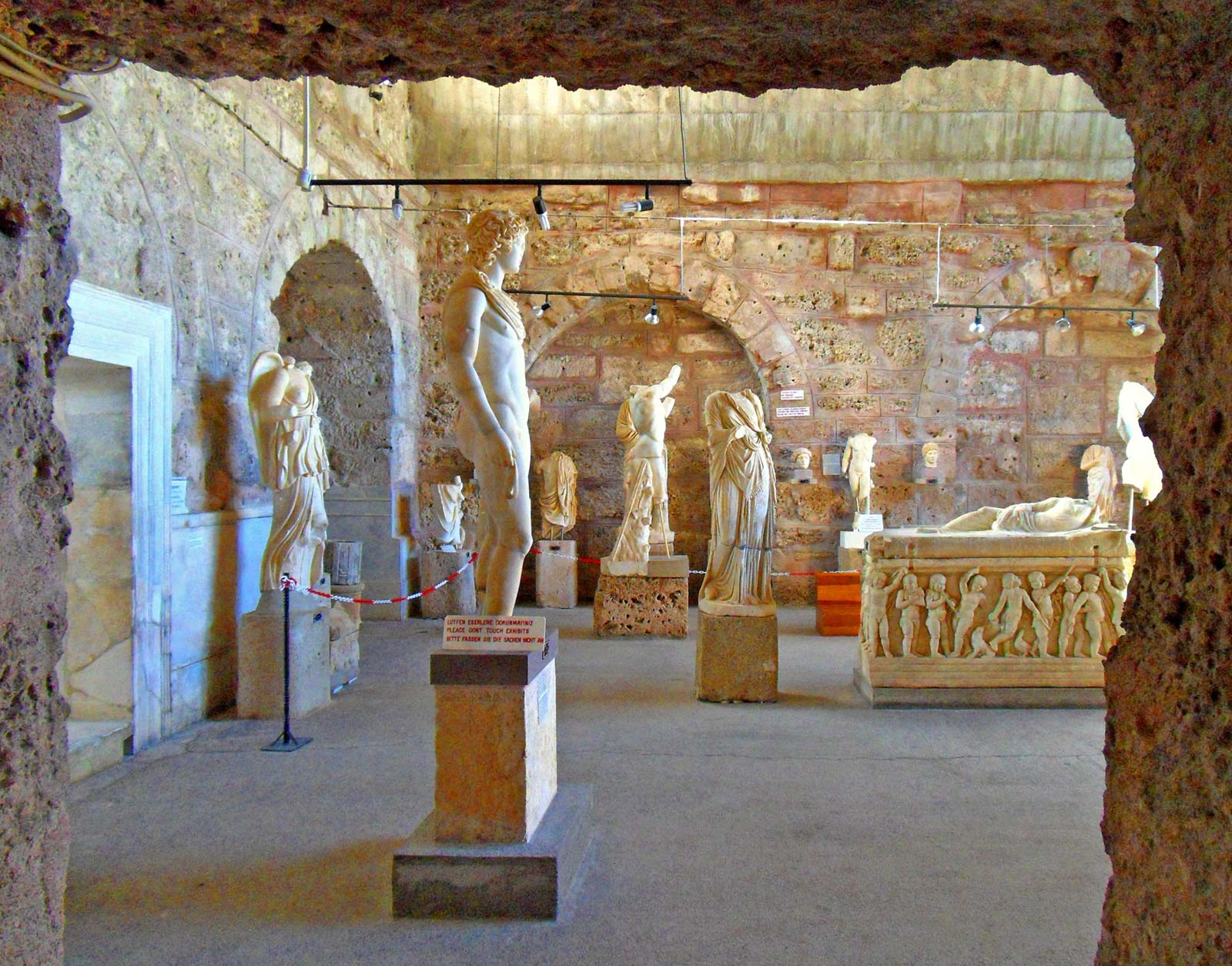 Coins, glass works, oil lamps, jewelry, figurines, ornaments, architraves, ceiling tapes, sundials, altars, well bracelets, olive oil workshops, pediments and amphoras are other pieces that you can see at the indoor exhibit area.
Visiting Hours & Admissions
Opening Hours
Open every day between 08:30-19:00 (from 01 April to 01 October), 08:30-17:30 (from 01 October to 01 April).
Ticket Price
* 25 TL at ticket window on location
How to Get to Perge?
Location
Side Museum is situated right at the seaside of the resort, between the Temple of Apollon and the Roman Amphitheater. About 74 km. from Antalya town center. See the location map.
Transportation
* You can find loads of day tours available from Antalya town center.
* Alternatively, you can take the public bus to Side.
Contact Details
Address: Side town center, Side/Antalya
Tel: +90 242 753 10 06