Welcome to Selfie Park Antalya, the ultimate destination for capturing stunning selfies, creating unforgettable memories, and having a blast during your Antalya holiday. As the greatest selfie museum in Europe and the first of its kind in Antalya, Selfie Park offers a unique and exciting experience that will leave you with incredible photos and cherished moments to share with your friends and followers. Get ready to immerse yourself in a world of creativity, colors, and endless selfie opportunities!
Unleash Your Inner Photographer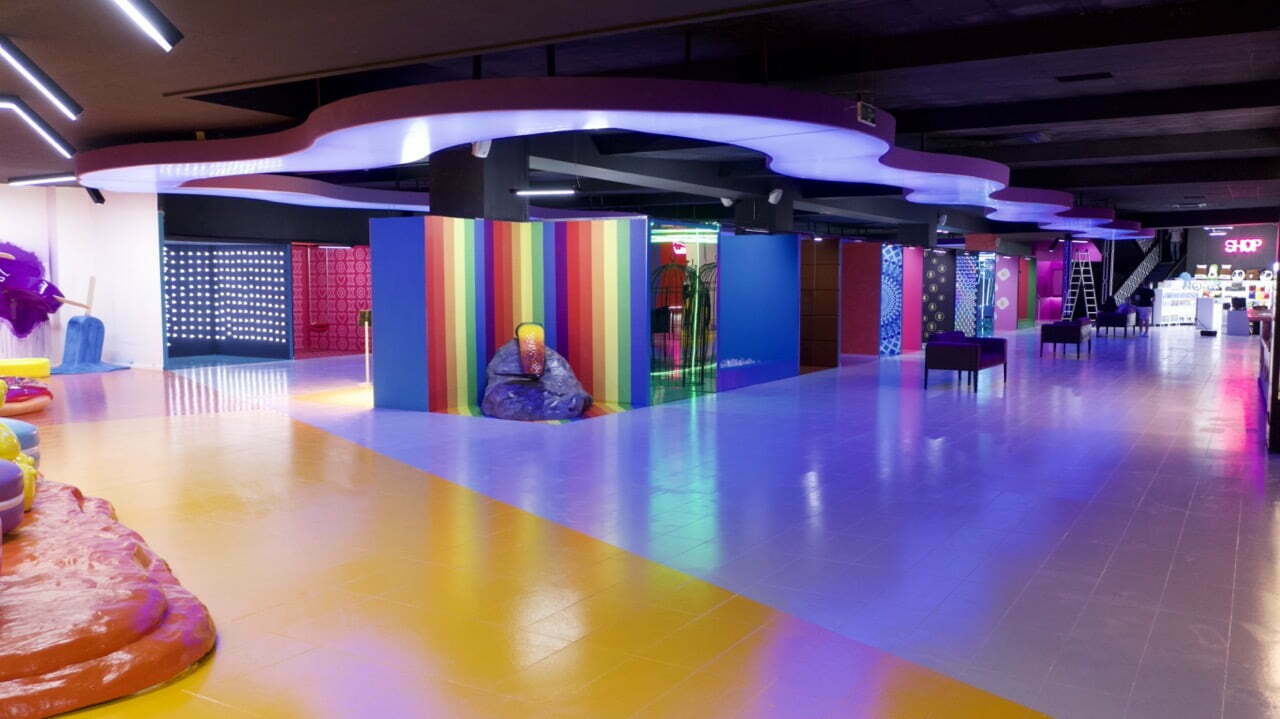 At Selfie Park Antalya, they understand the importance of creating amazing content for your social media accounts and capturing memories that will last a lifetime. Their mission is to provide you with a space where you can let your imagination run wild, explore unique settings, and take the most breathtaking selfies. Here's what you can expect during your visit:
The Ultimate Selfie Museum Experience
Step into the vibrant and captivating selfie museum, where each room is designed to transport you into a different world of imagination and creativity. With over 50 rooms, you'll find a diverse range of themes, colors, and props that will elevate your selfies to a whole new level. From whimsical fairy-tale settings to futuristic backdrops, there's a room for every mood and style. Prepare to be amazed by the incredible attention to detail and the countless possibilities for striking poses and capturing the perfect shot.
Bright and Breezy Rooms
The selfie rooms are meticulously designed to provide the perfect lighting and ambiance for your selfies. The bright and airy spaces not only enhance your photos but also create a cheerful and uplifting atmosphere that adds to the overall experience. Whether you're snapping a solo shot or posing with friends, the rooms' aesthetics will elevate your creativity and make every picture come to life.
---
No Regrets Booking Advice
---
Culinary Delights and Shopping Pleasures
At Selfie Park Antalya, they believe that a fun day out is not complete without delicious treats and unique shopping experiences. Indulge in their extensive beverage menu and satisfy your sweet tooth with delectable donuts that will keep your energy levels high throughout your visit.
And don't forget to explore our store, where you'll find a variety of products to enhance your selfie game, from trendy accessories to one-of-a-kind souvenirs. It's the perfect opportunity to find unique treasures and take a piece of Selfie Park home with you.
Visit Information
Location:
Selfie Park Antalya is located in the vibrant district of Muratpasa in Antalya.
Opening Hours:
We are open to welcome you during Monday to Sunday: 10:00 AM – 8:00 PM
Please note that our opening hours may be subject to change, so we recommend checking our website or contacting us directly for the most up-to-date information.
Admission Fees:
To enter the world of Selfie Park Antalya and immerse yourself in the selfie museum experience, an admission fee applies. The fee structure may vary depending on age, time of visit, and any ongoing promotions. For detailed pricing information, please visit our official website or contact our customer service team.
Tips for an Unforgettable Selfie Experience
To make the most of your visit to Selfie Park Antalya, consider the following tips:
Bring your fully charged smartphone or camera to capture high-quality photos.
Experiment with different poses, angles, and expressions to add variety to your selfies.
Feel free to use the props and accessories provided in each room to enhance your photos and express your creativity.
Take your time exploring each room and don't rush the process. Enjoy the moment and let your personality shine through.
Don't be afraid to ask fellow visitors or our friendly staff for assistance or photography tips. We're here to make sure you have an incredible experience.
Start Creating Unforgettable Memories at Selfie Park Antalya
Selfie Park Antalya invites you to unleash your inner photographer, embrace your creativity, and capture stunning selfies that will amaze your friends and followers. Step into a world of color, imagination, and limitless possibilities. Whether you're a selfie enthusiast, a social media influencer, or simply someone who loves having fun, Selfie Park Antalya promises an unforgettable experience that will leave you with countless amazing memories. Plan your visit today and get ready to take the selfie game to a whole new level!