SANDLAND, the Sand Sculpture Museum of Antalya is one of the largest exhibitions of sand sculptures in the world. The exhibition is an international festival featuring hundreds of huge sand sculptures exhibited at the Lara Beach, covering an area of 10,000 square meters.
What to Expect?
The fantastic sand sculptures are made only with water and sand (by using approximately 10,000 tons of river sand), and are created as a result of the performances of sand sculptors participating from many countries.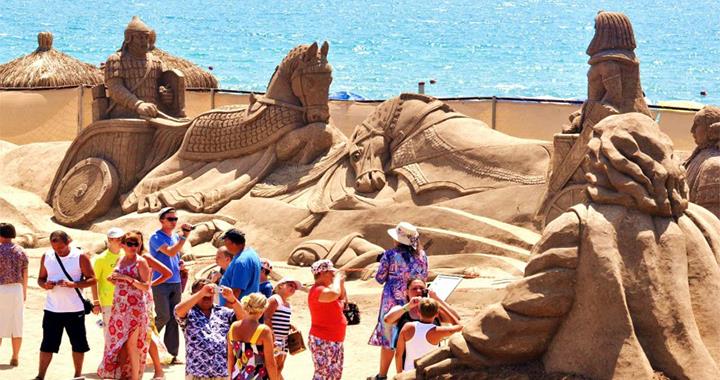 These works are not permanent, they are destroyed after the end of the festival. The festival is also organized in a different theme each year.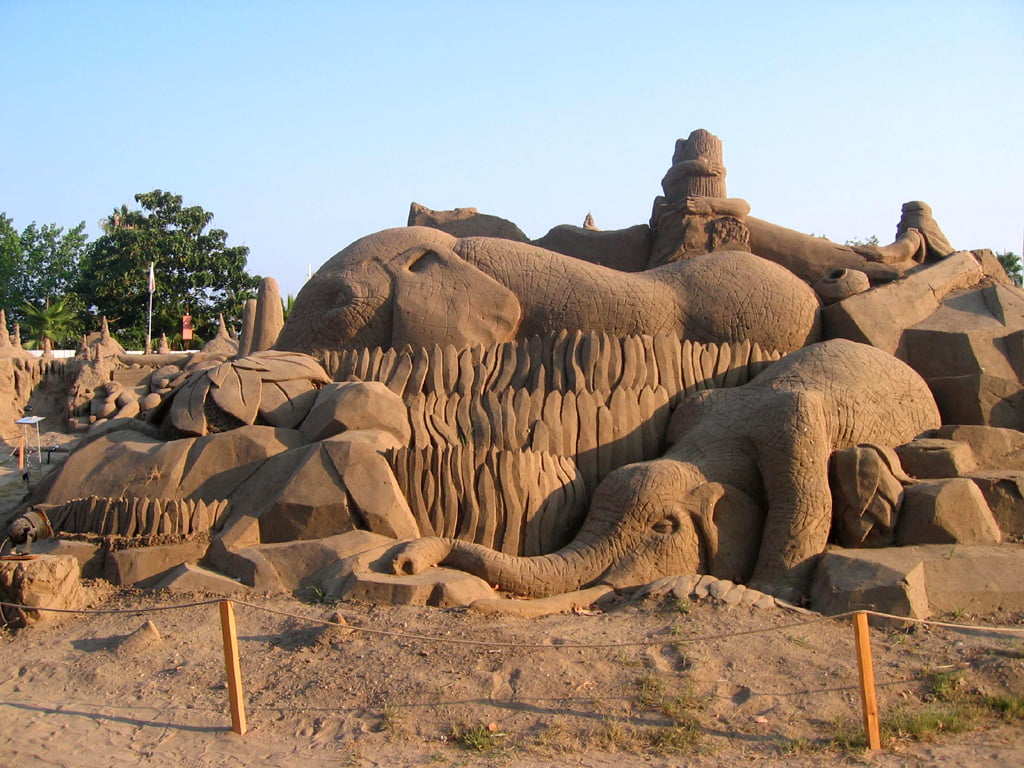 You can take part in the festival by making your own sand sculpture with the help of one of the sculptors around.
There is also a children's playground and workshop program for kids.
Other day activities include; ATV safari and water sports.
Visiting Hours & Admissions
Opening Hours
Open every day between 09:30-23:00 (from 01 May to 01 November), 09:00-19:00 (from 01 November to 01 May).
Ticket Price
* 30 TL (adults), 15 TL (kids 3-12 age) at ticket window on location
How to Get to Perge?
Location
SANDLAND is situated in the Muratpasa district of Antalya, right at the beach resort of Lara Beach. About 12 km. from Antalya town center. See the location map.
Contact Details
Address: Guzeloba Mah. Lara Public Beach, Muratpasa/Antalya
Tel: +90 242 349 11 55 , +90 549 445 0 777