Antalya is not just about the beaches and ancient ruins. The city is also home to some unique attractions, and one of the most fascinating places to visit is SANDLAND Antalya, the largest sand sculpture museum in the world.
Discover the Fascinating World of Sand Sculptures
SANDLAND, the Sand Sculpture Museum of Antalya is one of the largest exhibitions of sand sculptures in the world. The exhibition is an international festival featuring hundreds of huge sand sculptures exhibited at the Lara Beach, covering an area of 10,000 square meters.
SANDLAND Antalya is a fascinating world of sand sculptures, created by some of the most talented sand artists from around the world. The museum is a testament to the skill and creativity of these artists, who use nothing more than sand and water to create intricate and beautiful sculptures that capture the imagination of visitors.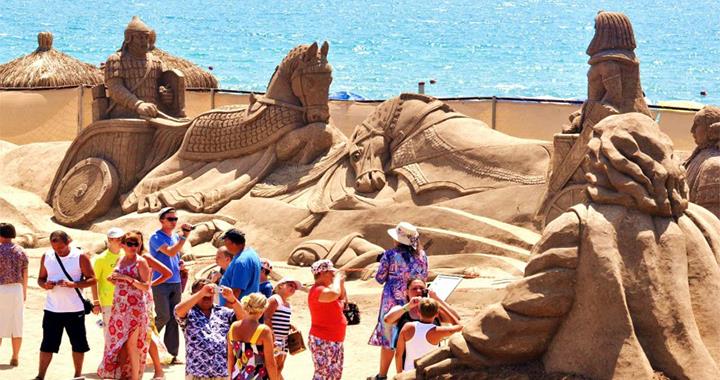 When you visit SANDLAND Antalya, you can expect to see a vast array of sand sculptures that depict different themes and characters. Some of the most popular sculptures include those of famous landmarks, historical figures, and mythical creatures.
Here's what you can expect to see at the museum:
---
No Regrets Booking Advice
---
Intricately carved sculptures of famous landmarks, such as the Eiffel Tower, the Statue of Liberty, and the Taj Mahal.
Sand sculptures of famous historical figures, such as Cleopatra, Julius Caesar, and Napoleon Bonaparte.
Mythical creatures, such as dragons and unicorns, come to life in sand.
Sculptures of popular cartoon and movie characters, like Spiderman, Star Wars, and Disney's Frozen.
The fantastic sand sculptures are made only with water and sand (by using approximately 10,000 tons of river sand), and are created as a result of the performances of sand sculptors participating from many countries.
These works are not permanent, they are destroyed after the end of the festival. The festival is also organized in a different theme each year.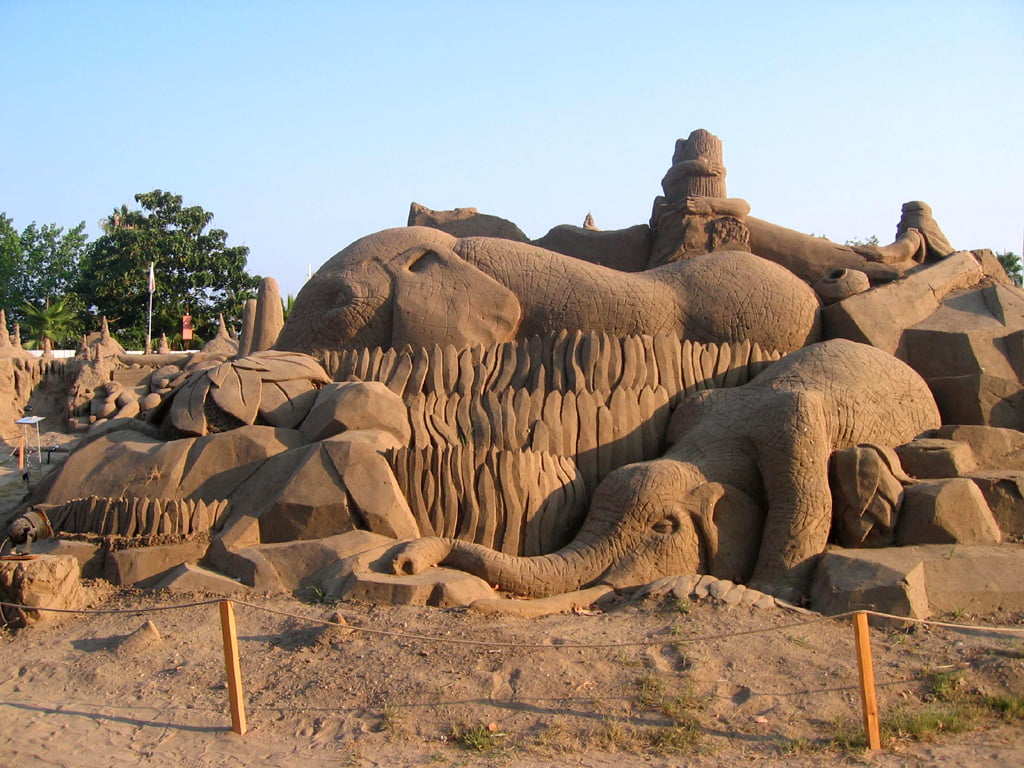 You can take part in the festival by making your own sand sculpture with the help of one of the sculptors around. There is also a children's playground and workshop program for kids. Other day activities include; ATV safari and water sports.
The Art of Sand Sculpture
Creating a sand sculpture is not an easy task. The sand artists use a specific type of sand that is perfect for carving and has the right amount of moisture to hold its shape. The artists then use a variety of tools, such as small shovels, buckets, and spatulas, to sculpt the sand into the desired shape.
The artists at SANDLAND Antalya use their skills and creativity to create beautiful and intricate sculptures that can take up to several weeks to complete.
Visiting Information
Opening hours
SANDLAND Antalya is typically open daily from 10am to 10pm, but it's always best to check their official website or social media pages for up-to-date information.
Admission fees
Prices may vary depending on the season and current promotions, but generally, adult tickets are around 50 Turkish Liras (TL), and children's tickets are around 35 TL. They also offer family packages and discounts for groups.
How to get there
SANDLAND is situated in the Muratpasa district of Antalya, right at the beach resort of Lara Beach. About 12 km. from Antalya town center. See the location map.
You can easily take a taxi or public transportation (bus) to get there. It's also possible to walk from some nearby hotels or the beach.
Tips for Visiting SANDLAND Antalya
Wear comfortable shoes as the museum is spread across a large area, and there's a lot of walking involved.
Bring sunscreen, sunglasses, and a hat to protect yourself from the sun.
Plan to visit in the late afternoon or early evening when the temperatures are more pleasant.
Bring a camera to capture the beautiful sand sculptures.